NJ to Lift Mask Mandate on May 28th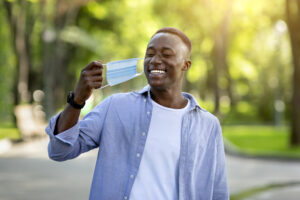 New Jersey will lift its indoor mask mandate for people vaccinated against COVID-19 beginning on Friday, Gov. Phil Murphy announced Monday.
The announcement comes about a week after Murphy, a Democrat, rejected similar mask guidance from the Centers for Disease Control and Prevention, saying he wanted "more time on the clock" for people to get vaccinated.
Also on Friday, the state is lifting the requirement for maintaining 6 feet at all indoor and outdoor businesses such as restaurants, retail stores, gyms and casinos.