New IRS Restrictions on PPP Loans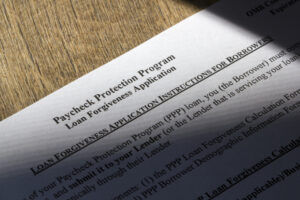 According to the IRS, businesses can't deduct the eligible expenses paid with the proceeds of PPP loans. Businesses now face the choice of a greater tax burden or foregoing forgiveness of their PPP loans.
Small businesses who received PPP loans and used those funds to incur otherwise deductible eligible expenses cannot deduct the expenses if they reasonably expect to receive forgiveness of the PPP loan, even if they have not yet received or applied for forgiveness.