Mass Vaccination Sites Planned for South Jersey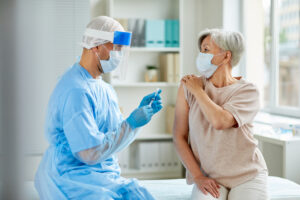 South Jersey will play a major role in the state's COVID-19 vaccination process, Gov. Phil Murphy announced Friday afternoon.
At his regular news conference in Trenton, Murphy announced the six planned "mega sites" for New Jersey's vaccine rollout to the general population. Three of the sites are in South Jersey: the Moorestown Mall in Burlington County; Rowan College of South Jersey in Gloucester County; and the Atlantic City Convention Center in Atlantic County.