Camden County Commercial Real Estate
Camden County – Home to History, Education, and Commercial Real Estate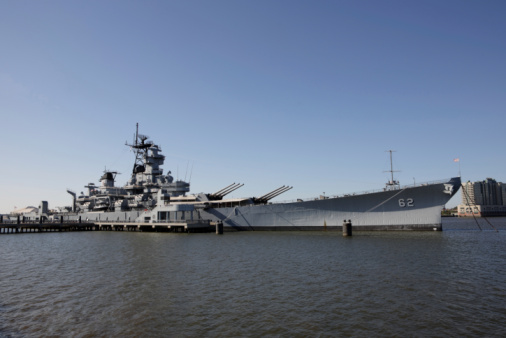 Camden County, one of New Jersey's newest counties, has a rich history that predates its existence, is the home to several leading educational and medical institutions, and is filled with some of the most desirable commercial real estate in the region.
The county was formed in 1844 and only Ocean (1850) and Union (1857) are newer among the 21 New Jersey counties. The land that now makes up Camden County was part of Burlington County, one of the two original counties of the West Jersey colony created in 1681. That original Burlington County encompassed all of what now is southern New Jersey from Mercer and Burlington County south, except for what roughly comprises the current Salem and Cumberland counties.
In 1844, Camden County was broken off from Gloucester County, which itself had been broken off from Burlington County in 1686. Camden County took its name from the First Earl of Camden, England – Sir Charles Pratt – a radical 18th Century lawyer, judge, and politician who supported the colonists during the American Revolution.
There are several well-respected colleges and medical schools in Camden County, all but one affiliated with New Jersey's two largest research universities, Rutgers University – with its main campus in New Brunswick, Middlesex County – and Rowan University – based in Glassboro, Gloucester County. Most of these subsidiary institutions of higher education are in a several-block area of the downtown/waterfront area of Camden City, the county seat of Camden County.
The oldest of these is Rutgers University-Camden, which dates to the 1926 founding of the South Jersey Law School. A segment of the Rutgers-Camden operation is the Rutgers School of Law-Camden, which – along with a campus in Newark, Essex County – makes up the Rutgers Law School.
Rowan University has two campuses in Camden City and a third in the nearby Camden County borough of Stratford. Rowan University at Camden offers both undergraduate and graduate degrees while – just blocks away – the Cooper Medical School of Rowan University is a four-year medical school that was created in 1975. The Rowan University School of Osteopathic Medicine in Stratford, which opened in 1976, is the state's only osteopathic medical school.
Camden County College, a two-year public community college offering more than 100 different Associates Degrees. It was founded in 1967 with its main campus in the Blackwood section of Camden County's Gloucester Township and has since opened satellite campuses in Camden City and Cherry Hill Township.
Camden County covers 222 square miles to place it as the 17th largest among the 21 New Jersey counties. It sits between the 226-square-mile Mercer County and the 185-square-mile Passaic County. The largest county, by area, in New Jersey is Burlington County, at 805 56.4 square miles, while the smallest is Hudson County at 47 square miles.
In terms of residents, Camden County is the eighth most populous county in New Jersey with a 2010 U.S. Census population of 513,000, roughly 25,000 fewer than the seventh-place Union County, with 536,000, and about 12,000 more than ninth place Passaic County with 501,000. Bergen County claims the most residents in New Jersey with 905,000 while Salem County has the fewest, just 66,000.
When you are in the market for Camden County commercial real estate, contact Wolf Commercial Real Estate. WCRE is the foremost Camden County commercial real estate broker that provides a full range of Camden County commercial real estate listings and services, property management services, and marketing commercial offices, medical properties, industrial properties, land properties, retail buildings and other Camden County commercial properties for buyers, tenants, investors and sellers.
Featured Camden County New Jersey Towns Include: Berlin, Camden, Cherry Hill, Pennsauken, Voorhees, Winslow Township,