Cherry Hill Commercial Real Estate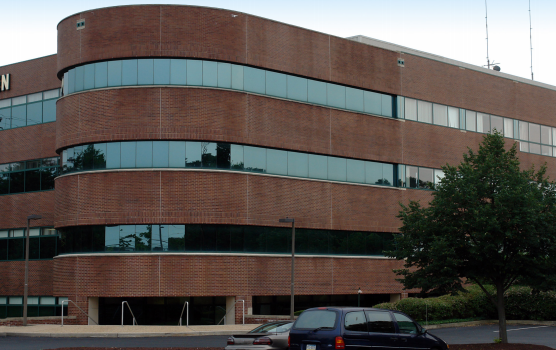 Cherry Hill Township is one of the largest municipalities in Camden County, is considered a main transportation and commerce hub of the region, and is home to many popular stores and fabulous restaurants among its Cherry Hill commercial real estate listings.
With a 2010 U.S. Census population of 71,045, Cherry Hill has seen consistent growth over the past two census-reporting periods, going from 69,348 residents in the 1990 national measurement, to 69,965 in 2000, to its current size. This places Cherry Hill second in population in Camden County, about 6,000 residents behind Camden City and more than 6,000 residents ahead of third-place Gloucester Township.
In terms of land area, though, Cherry Hill is ranked third in the county behind the two most southerly situated municipalities: Winslow Township and Waterford Township. When using a gauge of square miles of area, Winslow leads at 57 square miles, Waterford is second with 36 square miles, and Cherry Hill is next at 24 square miles. As is the case with population, Gloucester Township sits just behind Cherry Hill, tipping the geographic scales at 23 square miles.
Pretty much anywhere you want to go in Camden County, and no matter which mode of transportation you choose to employ, you probably will find yourself traveling through Cherry Hill commercial real estate. The township is bisected by both Interstate 295 and the New Jersey Turnpike as well as two major state highways, Route 70 and Route 38. The PATCO High-Speed Line's largest station – in terms of parking capacity – is located just off I-295 in the Woodcrest section of Cherry Hill. There's also a NJ Transit train stop right off Route 70 in the Golden Triangle section of the township.
Ninety-one percent of Cherry Hill residents are homeowners, 28 percent of them are single, and 52 percent of them are college educated. The median age of someone living in the township is 43 and the median household income $89,500. Another factor contributing to Cherry Hill's position at the hub of Camden County – and to the importance of Cherry Hill commercial real estate – is the fact that it is surrounded by 10 municipalities in both Camden County and neighboring Burlington County.
One of the most well-known pieces of Cherry Hill commercial real estate is the renowned Cherry Hill Mall, the first indoor, climate-controlled shopping mall east of the Mississippi River. The mall opened in October 1961 in what was known at the time as Delaware Township. Less than a year later, in a township referendum, the name of the municipality was changed to Cherry Hill Township to capitalize on the popularity of the by-then nationally known shopping plaza.
Among the more than 130 stores in the Cherry Hill Mall are such nationally recognized name brands as Abercrombie and Fitch, Michael Kors, Pottery Barn, Coach, Nordstrom, Victoria's Secret, Hollister, and Hugo Boss.
After a day of shopping at the Cherry Hill Mall, take some time to relax in one of the township's top restaurants. You can't go wrong selecting any of these fine establishments: Seasons 52, Capital Grille, The Cheesecake Factory, Maggiano's, Caffe Aldo Lamberti, Hong Kong Fusion, Il Villaggio Restaurant, and Bahama Breeze.
When you are in the market for Cherry Hill Commercial Real Estate, contact Wolf Commercial Real Estate. We are the foremost Cherry Hill commercial real estate broker that provides a full range of Cherry Hill commercial real estate listings and services, marketing commercial offices, medical properties, industrial properties, land properties, retail buildings and other Cherry Hill commercial properties for buyers, tenants, investors and sellers.
[column-group]
Cherry Hill Commercial Real Estate Listings
2901 Springdale Road
Cherry Hill, NJ 08003

Light Industrial Cherry Hill Property For Sale

Property Type: Industrial, Investment

Space Available:

71,280 SF

For More Information Contact

Colwick Business Center
57 Haddonfield Road
Cherry Hill, NJ 08002

Premier Cherry Hill Office Space Available For Lease

Property Type: Office

Space Available:

2,500-2,800 SF

For More Information Contact

Colwick Business Center
53 Haddonfield Road
Cherry Hill, NJ 08002

Premier Cherry Hill Office Space Available For Lease

Property Type: Office

Space Available:

11,000 – 24,000 SF (Divisible)

For More Information Contact

1110-1114 Wynwood Avenue
Cherry Hill, NJ 08002

Highly Visible Cherry Hill Office Property Available For Sale or Lease

Property Type: Office

Space Available:

2 Buildings: +/- 12,000 SF

For More Information Contact

2096 Springdale Road
Cherry Hill, NJ 08003

Premier Cherry Hill 25,200 SF Flex Building Investment Opportunity

Property Type: Office, Industrial, Investment

For More Information Contact

7 Carnegie Plaza
Cherry Hill, NJ 08003

Premier Cherry Hill Office Space Available For Lease

Property Type: Office

For More Information Contact

1432 Marlton Pike East
Cherry Hill, NJ 08034

35,000 SF Multi-Purpose Property Available for Sale

Property Type: Retail, Medical, Industrial

Space Available:

35,000 SF

1806 Springdale Road
Cherry Hill, NJ 08003

Highly Visible Cherry Hill Professional Office Property Available For Sale - UNDER AGREEMENT!!

Property Type: Office

Space Available:

2,352 SF On Two Levels

For More Information Contact

1951 Haddonfield Berlin Road
Cherry Hill, NJ 08003

Cherry Hill Development Opportunity Available For Sale or Lease

Property Type: Office, Medical, Land

Space Available:

1.3 Acres
Development plans for a +/-12,500 two story office building

For More Information Contact

1230 Brace Road
Cherry Hill, NJ 08034

Cherry Hill Professional Office Property Available For Sale

Property Type: Office

Space Available:

+/-3,844 SF

For More Information Contact

496 North Kings Highway
Cherry Hill, NJ 08034

Cherry Hill Professional Office Space Available For Lease

Property Type: Office, Medical

Space Available:

Available 1st Floor:
+/- 1,053 SF
+/- 1,165 SF
Available 2nd Floor:
+/- 310 SF
+/- 325 SF
+/- 794 SF
+/- 2,000 SF

For More Information Contact

Liberty Bell Plaza
2075-2077 Route 70 East
Cherry Hill, NJ 08003

Premier Route 70 Retail Space For Lease

Property Type: Retail

For More Information Contact

38 Haddonfield Road
Cherry Hill, NJ 08003

Highly Visible Freestanding Commercial Property Available For Sale

Property Type: Office

Space Available:

+/-2,500 SF

For More Information Contact

Lee Newman Plaza
2076 Route 70 East
Cherry Hill, NJ 08003

Premier Route 70 Retail Leasing Opportunity

Property Type: Retail

Space Available:

+/-2,240 SF

For More Information Contact

1945 East Route 70
Cherry Hill, NJ 08003

Premier Route 70 Class "A" Medical/Professional Office Space For Lease-FULLY LEASED!!

Property Type: Office, Medical

For More Information Contact

1790 Route 70 East
Cherry Hill, NJ 08002

Premier Route 70 Office Suites For Lease

Property Type: Retail, Office, Medical

Space Available:

250-2,000 SF

For More Information Contact

455 Route 70 West
Cherry Hill, NJ 08002

JOIN THE ROUTE 70 RENAISSANCE-SOLD!!!

Property Type: Office, Medical

For More Information Contact

1949 Marlton Pike East
Cherry Hill, NJ 08003

Property Type: Office, Medical

Space Available:

914 SF (2nd Floor)

For More Information Contact

Cherry Hill Office Center
950 North Kings Highway
Cherry Hill, NJ 08034

PREMIER OFFICE BUILDING - INVESTMENT SALE OPPORTUNITY-SOLD!!!

Property Type: Office, Investment

Space Available:

1st Floor-2,400 SF
3rd Floor-1,400 SF

For More Information Contact

498 North Kings Highway
Cherry Hill, NJ 08034

SOLD!!! - PRICE REDUCED!!!! JOIN THE KINGS HIGHWAY RENAISSANCE

Property Type: Office, Medical, Land, Investment

For More Information Contact

1309 Route 70 West
Cherry Hill, NJ

Owner Occupant Investment Opportunity

Property Type: Office, Investment

Space Available:

+/- 3,700 SF

For More Information Contact