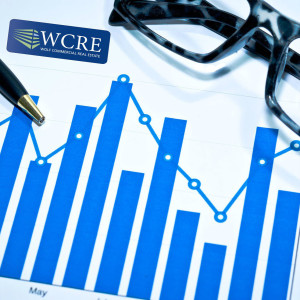 The national vacancy rate for the U.S. retail market declined to 5.9% for the quarter ended December 31, 2015 as the retail sector registered a robust 20 million square feet of net absorption, creating an environment primed for 2016 rent growth in an increasing number of shopping districts, according to a new report on the U.S. retail market from the CoStar Group.
The moderated pace of shopping center construction in 2015 was capped off with the retail industry bringing only 12 million square feet of new retail space online in the fourth quarter 2015, according to CoStar's 2015 State of the U.S. Retail Market Review and Forecast, which said the slower pace of development would continue into 2016.
Compared to prior cycles, construction in the U.S. retail market, including the market for  Philadelphia retail space, remains fairly low, but the level of new shopping center space now under development is at its highest level since the recession, standing at 70 million square feet nationwide, the report notes.
New retail construction projects include 21 malls and five outlet centers, but only 10 power centers, significantly fewer than in prior cycles, CoStar said.
One area where retail construction has grown is in grocery-anchored neighborhood centers, now numbering 86, a notable increase over the past two years and indicative of the strength of smaller independent in-line tenants, the CoStar report said.  This trend also points to the increasing economic strength in local communities as the economic recovery continues.
One notable change the report highlighted is a change in developers focusing on more urban mixed use infill projects instead of building shopping centers in far-out suburban locations as the population shifted further afield.
CoStar said this trend within the U.S. retail market was particularly widespread in supply-constrained markets as New York City, Miami and Honolulu, noting that between 1% and 1.5% of new retail inventory is now being developed in these three markets.   Construction includes several major project, CoStar said, such as the Brickell City Centre in Miami, shopping centers near the World Trade Center and Hudson Yards in New York, and the International Market Place, which opens this summer in Honolulu's Waikiki submarket.
At the same time, retail markets that previously were high-growth but are now not as supply constrained are experiencing lower levels of construction than the 2006-2008 real estate cycle, the report said.  These markets include Raleigh, Nashville, Houston and Charlotte, according to CoStar.
Markets with the strongest year-over-year demand growth in 2015 included Dallas, Raleigh, Fort Lauderdale, Orlando, and Austin, all of which have cleared out their overhang of vacant store space from the last cycle, CoStar said.
Other regional findings from the report:
Western retail markets, such as Honolulu and San Francisco, posted the strongest rent growth in the cycle so far.
Markets that recovered later in the cycle, such as Atlanta — with its solid population and demand growth — are now poised for improved rent growth.
Houston, where office sector demand has been hit hard by the decline in energy prices, is seeing a bright spot in the retail sector "because population growth has outpaced retail supply for so long that the market has actually seen less retail space built per capita than any time during the last 30 years."
Washington, D.C., New York City and U.S. retail markets that enjoyed robust retail growth early in the recovery, are now seeing a slowdown in rent growth.
Like their Eastern counterparts, Midwest markets also are "playing catch-up" in demand growth and rents.
The CoStar report predicts slowed but "good rent growth" in premier retail districts — those with at least $2 billion in spending power within a three-mile radius — but a level of growth that is far lower than the explosive pace of the recent past.
For more information about Philly retail space or any Philadelphia commercial properties, please call 215-799-6900 to speak with Jason Wolf (jason.wolf@wolfcre.com) or Leor Hemo (leor.hemo@wolfcre.com) at Wolf Commercial Real Estate, a leading Philadelphia commercial real estate brokerage firm that specializes in Philadelphia retail space.
Wolf Commercial Real Estate is a Philadelphia commercial real estate broker that provides a full range of Philadelphia commercial real estate listings and services, marketing commercial offices, medical properties, industrial properties, land properties, retail buildings and other Philadelphia commercial properties for buyers, tenants, investors and sellers.
Wolf Commercial Real Estate, a Philadelphia commercial real estate broker that specializes in Philadelphia commercial real estate listings, provides unparalleled expertise in matching companies and individuals seeking new Philly retail space with the Philadelphia commercial properties that best meets their needs.  As experts in Philadelphia commercial real estate listings and services, the team at our Philadelphia commercial real estate brokerage firm provides ongoing detailed information about Philadelphia commercial properties to our clients and prospects to help them achieve their real estate goals.  If you are looking for Philadelphia retail space for sale or lease, Wolf Commercial Real Estate is the Philadelphia commercial real estate broker you need — a strategic partner who is fully invested in your long-term growth and success.
Please visit our websites for a full listing of South Jersey and Philly retail space for lease or sale through our Philadelphia commercial real estate brokerage firm.