930 Harvest Drive, Blue Bell, PA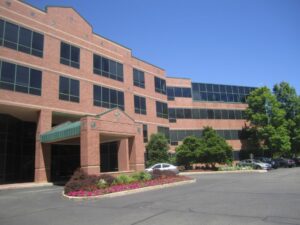 WCRE is proud to have successfully represented 930 Harvest Drive, LLC d/b/a Balashine Properties in the exclusive leasing and marketing of an approximately 3,742 square foot office suite located at 930 Harvest Drive in Blue Bell, Pennsylvania to MedClaims International.
930 Harvest Drive, located in the Union Meeting Corporate Center, is a 118,004 square foot, four story, elevator served office building located in the Plymouth Meeting/Blue Bell submarket. The property is minutes from the Pennsylvania Turnpike, with ample parking and SEPTA service to Plymouth Meeting and the Norristown Transportation Center.
Balashine Properties renovated this building in 2015 and maintains its headquarters there. The ownership is committed to best-in-class customer service and is seeking to make aggressive lease deals. Among many desirable attributes, the building features highly efficient suite layouts, a full-service 24/7 café, a tenant only conference center, and an on-site day porter and building engineer.
This multi-tenanted office building has additional spaces available for lease ranging in size from 800- 18,000 square feet.
Joe Nassib, Associate of WCRE exclusively represented the Landlord in this transaction.