919-921 Route 130 Burlington, NJ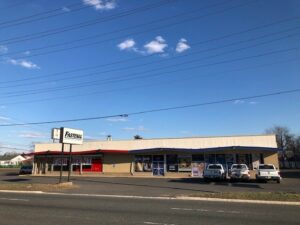 WCRE is proud to have exclusively represented SDR Group in the sale of 919-921 Route 130 Burlington, New Jersey to Capital Growth Buchalter (CGB).
CGB acquired this 15,600 square foot retail property in order to construct a new 9,100 square foot retail store for Dollar General (NYSE: DG), while extending an existing lease with Fastenal (NASDAQ: FAST) in the remaining 6,500 square feet of the property.
In addition to the new space for Dollar General, CGB will invest significant capital improvements to the property including a new façade, expanded parking and a new monument sign on Route 130.
SDR Group, a family owned real estate company, has deep ties to the Burlington City region and has long held real estate positions in the local area.
SDR was extremely satisfied with WCRE's ability to present CGB as a buyer, a national retail developer, in a complicated retail market.
WCRE's Ryan Barikian, Senior Associate and Mike Scanzano, Associate, exclusively represented both the seller and buyer in this transaction.