777 W. Providence Rd., Lansdowne, PA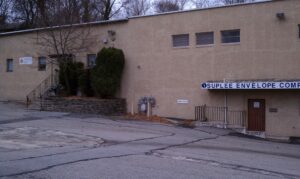 WCRE is proud to have exclusively represented Exact Care Management in the leasing of 4,000 square feet of office space at 777 W. Providence Road, Lansdowne, PA.
Exact Care Management is a supports coordination agency that strives to assist the rising needs of the disabled. At the forefront of Exact Care Management are healthcare professionals and registered nurses with over twenty years of experience in patient care, case management and needs assessment. ECM's staff ensures accurate and clinically significant individual service plans (ISP) and care management instruments (CMI).
777 W. Providence Road is owned and managed by Wa P-5 Investments, LLC and their HQ's is in Dallas, TX. Located along heavily traveled Providence Road and in the heart of Lansdowne, 777 W. Providence Road is a recently renovated flex building that is minutes away from major highways such as Baltimore Pike and I-476.
Joe Nassib, Associate at WCRE exclusively represented the Tenant in this transaction.