771 Route 70, Marlton, NJ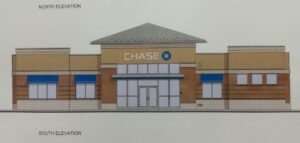 WCRE is proud to have exclusively represented Route 70 Marlton Properties, LLC in the sale of 771 Route 70 Marlton, New Jersey to JP Morgan Chase Bank, N.A. (NYSE:JPM)
771 Route 70 was a former 3,000 SF convenience store and gas station that sits on just over 1 acre of land. The property is located at the intersection of the heavily traveled highway of Route 70 & Cropwell Road.
JP Morgan has selected this property as a redevelopment site for a new bank branch as part of their expansion into the Philadelphia and Southern New Jersey region.
Christopher Henderson, Vice President & Principal exclusively represented the seller Route 70 Marlton Properties LLC in this transaction.