225-251 Laurel Heights Drive, Upper Deerfield, NJ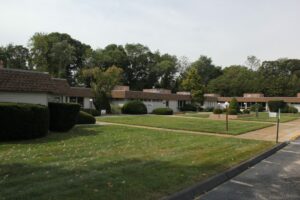 WCRE is proud to have successfully represented LEVCO Enterprises in the marketing and disposition of its 13,755 square feet medical office building to located at 225-251 Laurel Heights Drive in Upper Deerfield, New Jersey.
The buyer, Laurel Holdings, LLC, purchased the property as part of a 1031 exchange. Situated nine miles from Route 55 in the heart of Cumberland County, the building's central location allows for easy access for patients, clients and employees of its medical and professional occupants.
"We are appreciative of the opportunity LEVCO provided us in the disposition of this facility. Our marketing efforts had immediate traction, leading to an accepted offer within a week of it being listed for sale," said John Mazurie, who secured the buyer on behalf of LEVCO.
This successful transaction contributes to WCRE's expanding portfolio of medical and professional office sales in the South Jersey region.
John Mazurie and Evan Zweben handled the project for WCRE.