217 Route 130, Bordentown, NJ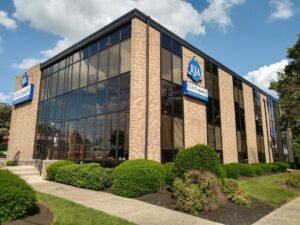 WCRE is proud to have exclusively represented 217 Route 130 Associates LLC in the sale of 217 Route 130, Bordentown, New Jersey to 217 Economic Development LLC.
217 Route 130 is a 10,000 square foot, two-story office building situated at a signalized intersection along Route 130. It sits 1.5 miles from Exit 57A on I-295 and 2 miles from both the NJ Transit River Line stop in Bordentown and NJ Turnpike Exit 7. The Seller took excellent care of the property, keeping it nicely landscaped and recently re-striping the parking lot.
"WCRE did a fantastic job helping us in the disposition of our building. After selling our business and merging our office into the new company, we decided to sell the building. They executed on their plan and helped us maximize our investment", said Eric Aloi, a member of the ownership group who hired WCRE to sell the building.
Evan Zweben, Executive Vice President at WCRE, exclusively represented the Seller in this transaction.