210 Ark Rd., Mt. Laurel, NJ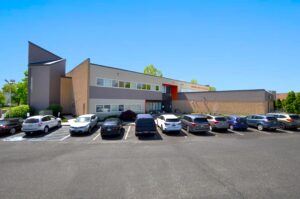 WCRE is proud to have exclusively represented Larchmont II Partnership, LLC in the sale of 210 Ark Road, Mount Laurel, New Jersey.
Also known as Larchmont II Medical Center, the property is a fully leased +/- 20,000 square foot medical office building that was built by the Sellers in 1985. Other than the prior sale of one of the practices, the group that sold the building were the original owners/occupants. The current tenant roster includes Larchmont Imaging, Advocare OBGYN, Larchmont Dental, The Foot & Ankle Group, and The Allergy & Asthma Doctors.
"Evan has been advising us on this property since 2015, providing annual opinions of value and keeping us up-to-date with the local market dynamics. When our group decided it was time to finally time to sell, Evan provided us with a plan and process which he believed would help the partnership maximize its investment. He was able to successfully navigate the process, even with the volatile state of the financial markets," said Dr. Barry Livstone, a spokesperson for the Seller.
The sale of this property adds to WCRE's growing number of successful Investment and 1031 transactions in the Southern New Jersey and Philadelphia region.
Evan Zweben, Executive Vice President at WCRE, exclusively represented the Seller in this transaction.