1835 Underwood Blvd., Delran, NJ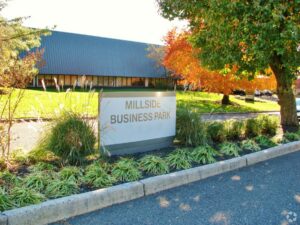 WCRE is proud to have exclusively represented both IDEX MPT INC., the tenant, and 1835 Underwood LLC., the Landlord, in the leasing of 7,780 square feet of Flex space at 1835 Underwood Boulevard in Delran, New Jersey.
IDEX d/b/a Matcon specialize in providing system solutions for handling and processing powders, granules and tablets. Their systems are based around using IBCs (Intermediate Bulk Containers) to move materials around the manufacturing process steps.
Matcon selected 1835 Underwood Boulevard due to its excellent location off of Route 130 and its close proximity to Philadelphia, I-295 and The New Jersey Turnpike.
1835 Underwood Boulevard is a +/-24,000 square foot flex building located in The Millside Business Park in Delran, New Jersey. The park is in the heart of Burlington County's Route 130 commercial corridor and is only minutes from the Betsy Ross and Tacony-Palmyra bridges providing convenient access to Philadelphia.
Christopher Henderson, Vice President at Wolf Commercial Real Estate, exclusively represented both the tenant and landlord in this transaction.