1675 Whitehorse Mercerville Rd., Hamilton, NJ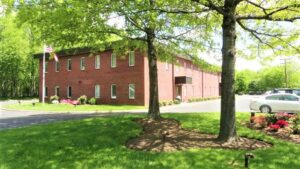 WCRE is proud to have exclusively represented WC 1675 Whitehorse, LLC in the marketing and disposition of 1675 Whitehorse Mercerville Road, Hamilton, New Jersey to Whitehorse Equity, LLC.
Whitehorse Equity, LLC acquired this well-located multi-tenanted office building after having established a presence in the Mercer County, New Jersey area with other premier commercial investment properties.
1675 Whitehorse Mercerville Road is a 16,000 square foot medical office building located in Hamilton, New Jersey just minutes from I-295, Route 130, I-195, and the New Jersey Turnpike at Exit 7A. Thus highly visible property offers easy access to shopping, dining, transit, and other amenities.
WCRE's Kevin Coleman, Chief Sales Officer and Executive Vice President, John Mozzillo, Vice President, and Victor DeJesus, Senior Associate represented both the buyer and the seller in this transaction.