Brian Propp
Download vCard
View LinkedIn Profile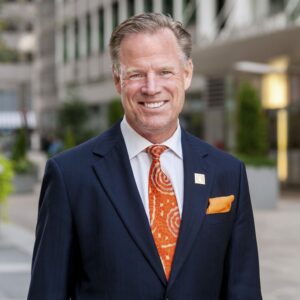 PROFESSIONAL ACCOMPLISHMENTS
January 2015-Present
Director of Strategic Relationships, Wolf Commercial Real Estate (WCRE)
Joined WCRE as Director of Strategic Relationships. Brian will serve as a C-level brand ambassador for WCRE, introducing the firm to new markets and industries. He will work closely with our sales professionals to promote the brand widely and help the business continue to grow in southern New Jersey and the Philadelphia Region.
2009 – 2014
Vice President, Strategic Account Management, The Judge Group
Brian led the company's account management team and generated sales throughout the United States and Canada. Over the years he also worked in leadership and business development roles at other Philadelphia area companies.
1999 – 2008
Radio Color Analyst, Philadelphia Flyers, 610 WIP AM
Brian spent nine seasons live on-air broadcasting all Philadelphia Flyer hockey games.
1995 – 1999
COO, Medford Ice Rink
Between his professional sports career and broadcasting career, Brian managed all operations and served as a trainer at this large recreational facility.
1979-1994
Professional Hockey Player, National Hockey League
Best known as a Philadelphia Flyer, Brian had a 15-year NHL career, with 11 of those years playing for the Flyers.
AWARDS
Philadelphia Sports Writers "Most Courageous" Award 2019
Magee Rehabilitation "Believe Award" 2016
South Jersey Magazine Community Award 2016
Union League of Philadelphia Community Award 2016
Philadelphia Sports Hall of Fame Inductee 2014
All Sports Museum Hall of Fame 2014
Saskatchewan Hockey Hall of Fame 2014
National Hockey League All Star, 1980, 1982, 1984, 1986, 1990
Philadelphia Flyers Hall of Fame Inductee 1999
Philadelphia Comprehensive Center for Fathers Award, 2007
United Way Founder's Award, 2004
All-time Greatest Left Wing in Canadian History 1999
Saskatchewan Rural Hall of Fame 2002
Saskatchewan Provincial Hall of Fame 2003
Blue Heron Pines Golf Champ 1995 & 2000
AFFILIATIONS
Philadelphia Flyers Alumni Board, currently serving as secretary
Bancroft Foundation Board Member
Burlington County Military Affairs Committee
Traumatic Brain Injury Foundation
WCRE Foundation Celebrity Hockey Game Co-Chair
WCRE Foundation Celebrity Golf Tournament Co-Chair
New Jersey licensure for real estate practices
CONTACT DETAILS
P (856) 857-6338
D (856) 857-6338
F (856) 283-3950
M (609) 502-1440
Call Now
My Recent Successes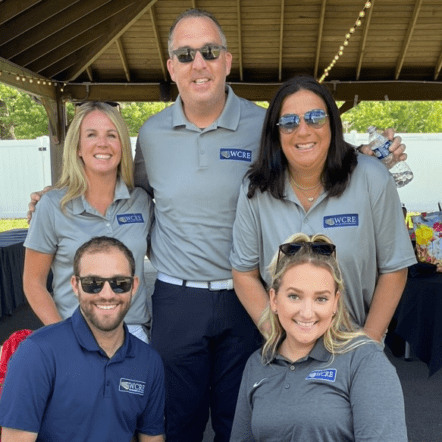 In its fifth year, built on the remarkable success of WCRE's community commitment and annual celebrity charity hockey events, The... Continue reading→