Andrew Koller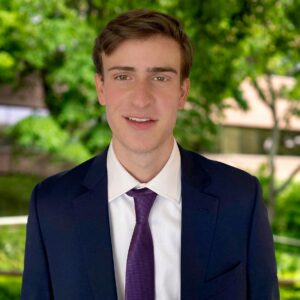 Education:
BS, Corporate Innovation & Entrepreneurship, Penn State
Experience:
January 2023-Present: Intern, Wolf Commercial Real Estate
May 2022-August 2022: Intern, Brixmor Property Group - National Accounts Team
Background:
Andrew currently attends the Pennsylvania State University pursuing a degree in Corporate Innovation & Entrepreneurship from the Smeal College of Business. Andrew has participated in numerous campus organizations such as Penn State Hillel and Penn State Finance Society, and is concentrating in Penn State's (READ) Real Estate Analysis & Development program. Andrew Grew up in Royersford, PA and enjoys golfing and admiring golf course architecture when out of the office.
Andrew H. Koller
Research Intern
Cell | 610 505 5504
Call Now