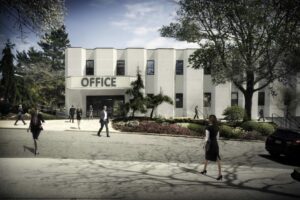 WCRE is proud to have successfully represented Post Monroe, L.P., an affiliate of Post Brothers in the exclusive leasing and marketing of an approximately 2,100 square foot of office suite located within The Monroe Office Center at Presidential City to DYK Automotive, LLC an affiliate of Atlantic Pacific Automotive.
Atlantic Pacific Automotive (AP Auto) is America's largest independent auto parts distributor in business for over 60-years. AP Auto is focused on supporting America's independent auto parts jobber, wagon jobber, distributors and more. AP Auto also has a strong international business, along with distribution to oil, c-store and grocery distributors.
The Monroe Office Center @ 1 Winding Drive is located on the Philadelphia side of City Line Avenue, directly across from the highly desirable Bala Cynwyd submarket, immediately off the I-76 exit at Presidential Boulevard. Among many desirable attributes, this property features highly efficient suite layouts, secured 24/7 gate access, and ample parking in a 2 ½ level structure. It is adjacent to the Presidential City apartment community, which is currently undergoing a complete renovation and repositioning.
Tenants of 1 Winding Drive will be within a premier walkable town 1 Winding Drive l Philadelphia, PA center environment with numerous upscale residential communities, retail centers, restaurants, hotels, and other amenities nearby. Available suites range in size from 2,000 to 71,000 square feet.
Jason Wolf, Managing Principal and Leor Hemo, Executive Vice President, exclusively represented both the Landlord and Tenant in this transaction.