808 Market Street, Camden, NJ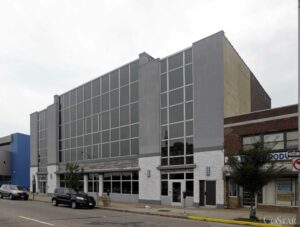 WCRE is proud to have successfully represented 808 Market Street Associates, LLC, in the exclusive leasing and marketing of an approximately 6,600 square foot office suite located at 808 Market Street in Camden, New Jersey to Hopeworks 'N Camden.
Hopeworks 'N Camden uses education, technology and entrepreneurship to partner with young men and women as they identify and earn a sustainable future.
808 Market Street is perfectly located in the heart of the downtown Camden Business District. The property provides immediate access to The Ben Franklin Bridge, Routes 30, 38, 70 & 130 and is within close proximity to the Courthouse & Municipal Agencies.
Among the many desirable attributes, this property features efficient suite layouts, affordable rents and is ideal for all professional/medical type users.
WCRE is proud to announce that this multi-tenanted mid-rise office building is now Fully Leased.
Jason Wolf, Managing Principal of WCRE exclusively represented the Landlord and Tenant in this transaction.