710 Laurel Rd., Lindenwold, NJ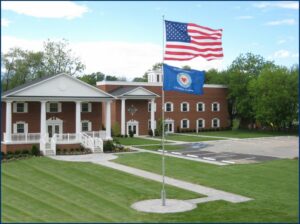 WCRE is pleased to announce the successful sale and disposition of 12 acres of land located at 710 Laurel Road, Lindenwold, NJ to the Freeholders of Camden County.
This premier tract of land formerly owned by Stratford Classical Christian Academy will offer residents and the community access from Laurel Road to the 63 additional acres of forested land already preserved by the county. Camden County Open Space intends to create walking trails and access to the county's Laurel Ravine preserve.
The remaining 10 acres and 25,000 square feet of office properties controlled by Stratford Christian Classical Academy is currently being marketed by WCRE for $1.4 million dollars.
Chris Henderson, Senior Associate, and Scott Seligman, Director of Business Development for WCRE exclusively represented both parties in this transaction.