6 S. Main Str., Medford, NJ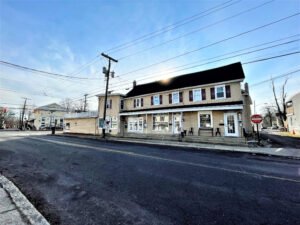 WCRE is proud to have exclusively represented both buyer and seller in the recent investment acquisition of 6 South Main Street in Medford, New Jersey.
This 9,210 SF mixed-use building is situated directly on Main Street in the heart of downtown Medford. The key tenants include The Boardroom Barbershop, Teachers Driving School, Browhaus Studio, The Fitness Zone and Union Beauty Lounge.
6 S. Main, LLC purchased the property adding it to their growing portfolio in downtown Medford. H. H. & W., LLC was the seller, having owned and operated the property for many years.
WCRE's Ryan Barikian represented both the buyer and seller in this transaction.