500 Grove Str., Haddon Heights, NJ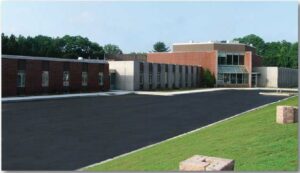 WCRE is proud to have exclusively represented 500 Grove Associates in the leasing of 7,629 square feet of office space located at 500 Grove Street, Haddon Heights, New Jersey to Stahl & DeLaurentis.
Stahl & DeLaurentis selected this premier office site due to its exceptional location in Camden County providing easy access to major highways and immediate access to I- 295, Routes 76 and 30, and minutes to Philadelphia.
Stahl & DeLaurentis is a growing law firm advocating in medical malpractice and general liability, servicing clients in the South Jersey region since 1997. Due to their significant growth as a firm, 500 Grove Street provides them ample space to suit their growing practice needs.
Ryan Barikian, Vice President with WCRE, exclusively represented the Landlord in this transaction.