457 Haddonfield Rd., Cherry Hill, NJ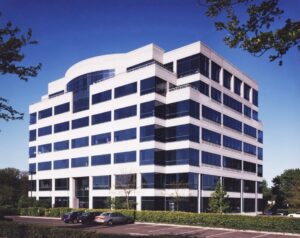 WCRE is proud to have exclusively represented Kaufman Borgeest & Ryan LLP (KBR) in the leasing of 2,527 Square feet of office space located at 457 Haddonfield Road, Cherry Hill, New Jersey.
Kaufman Borgeest & Ryan LLP is a law firm focused on Professional Liability, Insurance Coverage, Employment Practices, Healthcare Law, General Liability, Nursing Home and Long Term Care. KBR has 8 offices throughout the country and are headquartered in New York. This "Class A" Cherry Hill property will serve as KBR's Southern New Jersey practice location.
457 Haddonfield Road is owned and Operated by Zamir Properties and is located in the heart of the Cherry Hill Business district providing direct access to Route 38 and 70.
Christopher Henderson, Vice President & Principal at WCRE exclusively represented the Tenant in this Transaction.