400 Lippincott Drive, Marlton, NJ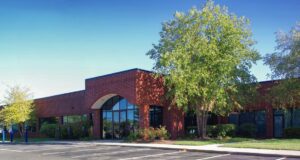 WCRE is proud to have exclusively represented Villa Chapman Apartments, LLC in the sale of 400 Lippincott Drive, Marlton, New Jersey to 400 Lippincott Drive, LLC, an affiliate of Needleman Management.
This multi-tenanted 40,000 square foot office building is occupied by Citizens Bank, Axia Health's South Jersey Fertility and The Center for Mindful Health & Acupuncture. It is situated adjacent to Route 73, within the South Crossing office park.
"From helping me purchase both 400 and 406 Lippincott, leasing up vacancies and retaining existing tenants, to selling the 406 building and now the 400 building, Evan has provided sound advice, helping me to maximize my investment," said the former building owner, a local, private investor. "He guided me through each discussion with clear direction, always pointing out the pros and cons associated with each decision. Evan always made himself available and was a true professional."
"400 Lippincott is a great asset that has been very well maintained by the prior owner, and we are very happy to be the new owner of this very attractive and well-located building. Every real estate transaction is made up of multiple people that need to be managed and innumerable details that need to be gathered and organized. Managing people and managing information are two very different tasks, and Evan did a great job handling both," exclaimed David Cohen, President of Needleman Management.
Needleman Management, established in 1985, owns and manages approximately 2,000,000 SF of commercial office space in South Jersey.
The sale of this property adds to WCRE's growing number of successful Investment and 1031 transactions in the Southern New Jersey and Philadelphia region.
Evan Zweben, Executive Vice President at WCRE, exclusively represented the Seller in this transaction.