40 S. Broad Street, Woodbury, NJ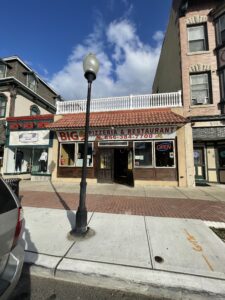 WCRE is proud to have exclusively represented Bamileke Investment Group in the sale of a 3,510 SF restaurant from Ming Fei, LLC located at 40 South Broad Street in Woodbury, New Jersey.
40 S. Broad Street serves as the ideal location for a Ramen Noodle restaurant because of its visibility from Broad Street in the heart of Woodbury. The fully equipped restaurant provides dining area for up to 65 guests and is situated near many residences and professional offices including the Gloucester County Courthouse Complex and City Police Department.
The leasing of this retail space adds to WCRE's growing number of successful retail transactions in the South Jersey and Philadelphia region.
Eric Flocco, Vice President at WCRE, exclusively represented the seller in this transaction.