303 W. Main Street, Freehold, NJ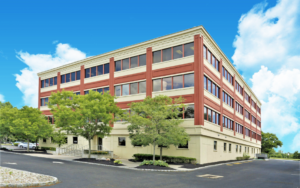 WCRE is proud to have exclusively represented South Jersey Legal Services, Inc. on the renewal and expansion of its leased premises at 303 West Main Street in Freehold, NJ.
South Jersey Legal Services has been a tenant at 303 West Main Street for several years and recognized a need for expansion space for the next several years. The landlord, Magellan NYC West Main LLC was able to accommodate the tenant's expansion needs within the building and mutually favorable terms were negotiated.
The property is located along Main Street in Freehold, New Jersey offering excellent proximity to Route 33, Garden State Parkway and New Jersey Shore Points.
South Jersey Legal Services is a non-profit organization created to provide quality legal representation and advocacy to low-income individuals in Atlantic, Burlington, Camden, Cape May, Cumberland, Gloucester, Mercer, Monmouth, Ocean, and Salem Counties.
WCRE's Kevin Coleman, Chief Sales Officer and Executive Vice President represented the tenant in this lease transaction.