2826 Dekalb Pike, Norristown, PA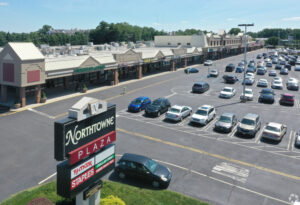 WCRE is proud to have exclusively represented Quest Diagnostics Clinical Laboratories, Inc. (NYSE: DGX) in the leasing of 2,013 square feet at Northtowne Plaza, a 217,156 SF shopping center located at 2826 Dekalb Pike in Norristown, Pennsylvania.
Quest Diagnostics is an American clinical laboratory dedicated to pioneering testing and technology to benefit patients and healthcare providers. Quest Diagnostics has just under 4,000 testing sites across the country with this location aiming to serve Norristown and the surrounding areas.
Mitch Russell, Senior Associate, exclusively represented Quest Diagnostic Clinical Laboratories, Inc. as the tenant in the transaction.