236 Route 38, Moorestown, NJ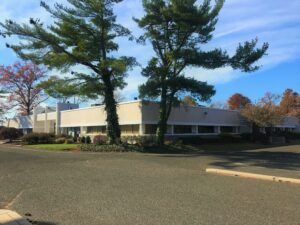 WCRE is proud to have exclusively represented Bancroft in the leasing of 14,714 square feet of premier office space located at 236 Route 38, Moorestown, New Jersey from 236 Route 38 Associates, LLC.
Bancroft selected 236 Route 38 as an expansion of their administrative offices because of its premier location and proximity to all points throughout the Southern New Jersey region.
Bancroft is a leading regional nonprofit provider of programs and services for individuals with autism, intellectual and developmental disabilities, and those in need of neurological rehabilitation. Through innovative programs supported by clinical experts, Bancroft offers a comprehensive range of services aimed at unlocking the full potential in each person and meeting their changing needs throughout their different stages in life. Programming includes special education, vocational training, and supported employment, structured day programs, residential treatment programs, community living programs, and behavioral supports.
236 Route 38 offers tremendous visibility, and the property is positioned within convenient access to I-295, Route 73, and The New Jersey Turnpike, providing convenient access for their clients and employees. The new Moorestown facility will be a complete interior and exterior renovation bringing a fresh, new look to the building.
This transaction adds to WCRE's growing number of educational, non-profit, and institutional transactions in the Philadelphia and Southern New Jersey region. This highly specialized sector is an area of strength and growth for WCRE.
Jason Wolf, managing principal at WCRE exclusively represented the tenant in this transaction.