1702 S. Burnt Mill Rd., Voorhees, NJ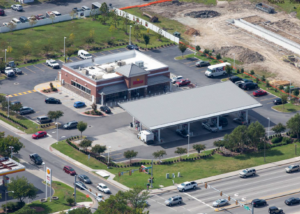 WCRE is proud to have exclusively represented Hammonton 1, LLC in the acquisition of 1702 South Burnt Mill Road, Voorhees, New Jersey from Voorhees WHR Partners, LLC.
The Tenant, Wawa Inc., has entered a new 20-year term NNN ground lease at this premier Voorhees retail location. Situated upon an oversized 2.87-acre parcel, this location features a 5,585-square-foot store with four gas pumps. The site is prominently positioned at the signaled intersection of White Horse Road and South Burnt Mill Road with three means of access. The Property is located one-half-mile from White Horse Pike/Route 30, a predominantly four-lane highway that runs from the Benjamin Franklin Bridge in Camden County southeast to Atlantic County and averages 36,167 vehicles per day.
Wawa, Inc. is a best-in-class tenant within the highly sought-after convenience sector and a tier one retailer that is both online and recession resistant. Wawa operates over 800 locations in the Mid-Atlantic and Florida and reported more than $9.1 Billion in Annual Revenue.
The successful sale of this property adds to WCRE's growing number of successful Investment and 1031 transactions in the Southern New Jersey and Philadelphia region.
Jason Wolf, Managing Principal at WCRE exclusively represented the Buyer in this transaction.