131 S. 2nd Road, Hammonton, NJ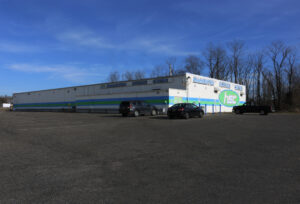 WCRE is proud to have exclusively represented Roll HSC, LLC in the sale of 131 S. 2nd Road, Hammonton, New Jersey to NTG 131 South 2nd Road LLC.
131 S. 2nd Road is an approximately 13,000 square foot flex industrial building situated on approximately 3 acres. This well-located property will be broken into two flex/warehouse suites of approximately 6,500 SF each.
131 S. 2nd Road provides direct access to Routes 54/206 and is ¼ mile from entrance to the Atlantic City Expressway providing access to points east such as AC and west such as Philadelphia.
The new owner is adding to his growing real estate portfolio and providing much needed flex space to the area.
The successful sale of this property adds to WCRE's growing number of successful Industrial transactions in the Southern New Jersey region.
Ryan Barikian, Vice President at WCRE represented the Buyer and Seller in this transaction.