1004 Laurel Oak Rd., Voorhees, NJ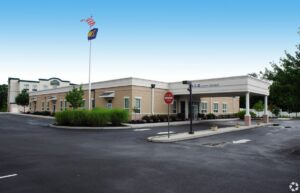 WCRE is proud to have exclusively represented VONSAR, LLC in the exclusive sale and marketing of 1004 Laurel Oak Road, Voorhees, New Jersey to Quatro Voorhees, LLC.
1004 Laurel Oak Road is a +/- 13,000 square foot free standing special purpose school building located in the heart of Voorhees and is surrounded by numerous medical and other educational facilities within the Voorhees Corporate Center.
1004 Laurel Oak will be converted into a high end DayCare use for Higher Ground Education.
Christopher Henderson, Vice President & Principal and John Mozzillo, Director of Investment Sales for WCRE exclusively represented the seller of this transaction.