Philadelphia commercial real estate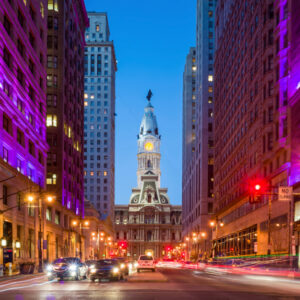 Wolf Commercial real Estate is a full service brokerage firm with a focus on Philadelphia commercial real estate as well as properties in Southern New Jersey. Our firm is one of the fastest growing commercial real estate brokerages in the greater Philadelphia market. We represent a wide array of Philadelphia commercial real estate including: office, retail, medial and industrial space for sale and rent.
Our team of full-time agents includes a number of specialists who focus solely on the greater Philadelphia commercial real estate market including but not limited to: Philadelphia, Bucks, Montgomery, Delaware and Berks counties. Their commitment to the region and to their clients has allowed Wolf CRE to set a new standard in local commercial real estate representation. Wolf CRE is changing the way commercial real estate in the greater Philadelphia market. We are essentially a small boutique firm that has time to focus personal attention on each and every client, yet we host more listings than other firms many times our size. We have also invested heavily in internet marketing and web advertising to give our clients the competitive advantage they need when listing a property for sale or lease.
You can view all of our properties online or follow us on social media to see new properties as we add them. We are very active on Facebook, Instagram and Twitter.
Greater Philadelphia commercial real estate listings: