Malvern Commercial Real Estate
Malvern – Home to Historic Sites, Music, Racing, and Valuable Commercial Real Estate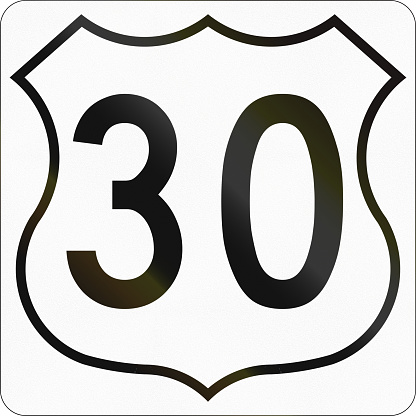 Malvern Borough – a municipality of 3,000 residents in southeastern Pennsylvania – received its name from a common Welsh topographical feature; has links to American history, pop music, and motorsports; and contains many excellent tracts of commercial real estate.
The town holds a position of prominence among its Chester County, PA, geographical neighbors for more than just its location 25 miles west of Philadelphia: It sits on a hill overlooking the surrounding suburban townships, a feature that led to its name as the word Malvern (or, as precisely translated, 'Malverne") comes from the Welsh "moel bryn," which means "bare topped hill." Known for a long period as West Chester Intersection, the town's name was changed to Malvern in 1873 when the Pennsylvania Railroad built a line through the village.
Among the well-known corporations that call the town home are Siemens Healthcare, Ricoh Americas Corp., The Vanguard Group, Cerner, Vishay Intertechnology, and CertainTeed.
Being so close to the cradle of our nation's independence, it's no surprise that the town played a role in the War of Independence. The borough was the site of the so-called Massacre of Paoli, one of the few blemishes on the stellar military record of Brigadier General Anthony "Mad Anthony" Wayne. While there were few actual casualties at the battle, named for the nearby community of Paoli, it was portrayed as a bloodbath in British news reports of the time, making it an early example of wartime propaganda.
Chronologically between the significant battles of Brandywine and Germantown, the Massacre of Paoli took place on September 20, 1777. Wayne's troops, encamped in Malvern and tasked with protecting General George Washington and his executive staff staying in Philadelphia, were ambushed by British troops, suffering a limited number of casualties and surrendering a handful of prisoners.
Despite claims that Wayne's entire complement was either killed in battle or tortured and killed while in British custody, such butchery never was proven, although London newspapers covering the war repeatedly insisted otherwise. Facing a court martial for misconduct just months later, it was determined that Wayne had acted with honor and was fully exonerated. In addition to the Paoli Battlefield Site and Parade Grounds, the Wharton Esherick Studio is another historic landmark in the town .
Centuries later, the town was home to the late pop musician Jim Croce and to legendary drag racer Bill "Grumpy" Jenkins.
Croce, who died early in his career in a 1973 plane crash in Louisiana, was born in Philadelphia and attended Malvern Preparatory School before enrolling in nearby Villanova University. Croce released five studio albums between 1966 and his death and is best known for the songs "Bad, Bad Leroy Brown" and "Time in a Bottle," both of which reached No. 1 on the U.S. Billboard Hot 100 chart.
Jenkins was born in Malvern and, between 1965 and 1975, won thirteen NHRA (National Hot Rod Association) events – making him, at the time, one of the biggest names in drag racing. He studied mechanical engineering at Cornell University, a skill set that led to his post-racing avocation of building race car engines. He received the sobriquet "Grumpy" for having a no-nonsense attitude at races.
When you are in the market for Malvern commercial real estate, contact Wolf Commercial Real Estate. WCRE, a full-service CORFAC International brokerage and advisory firm, is the foremost Malvern commercial real estate broker that provides a full range of Malvern commercial real estate listings and services, property management services, and marketing commercial offices, medical properties, industrial properties, land properties, retail buildings and other Malvern commercial properties for buyers, tenants, investors and sellers.
[column-group]
Malvern Commercial Real Estate Listings
No Listings Found
Click Here to Expand Your Search Criteria