WCRE Community Commitment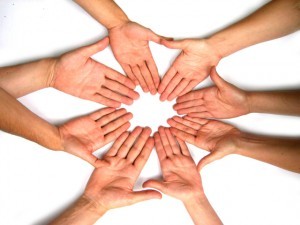 Southern New Jersey (South Jersey) and the Philadelphia region mean so much more to Wolf Commercial Real Estate (WCRE) than a place to do business. It's our home and our community. Our roots are here, and we are passionately committed to the health, well-being, and success of the people here. That is why WCRE dedicates a portion of the proceeds from each transaction to a local charity, and encourages our staff to volunteer and support charitable causes. Currently, The WCRE foundation supports the Alzheimer's Association Delaware Valley, CARES Institute at Rowan University, the American Cancer Society, the YMCA of Burlington & Camden Counties, Samaritan Healthcare & Hospice and the Jewish Federation of Southern New Jersey. We also offer our clients the option to designate the charitable portion of their transaction to a charity of their choice.
2017 WCRE Celebrity Charity Hockey Game
The Alzheimer's Association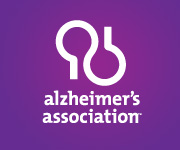 Alzheimer's disease is a worldwide epidemic. More than 5 million Americans are living with this debilitating disease which is currently the 6th leading cause of death. Alzheimer's is the only cause of death among the top 10 in America that cannot be prevented, cured or even slowed.
The Alzheimer's Association Delaware Valley Chapter offers free programs and services for anyone touched by this disease living in our 18-county territory in Southeastern Pennsylvania, South Jersey and Delaware. The Alzheimer's Associations mission is to eliminate Alzheimer's disease through the advancement of research; to provide and enhance care and support for all affected; and to reduce the risk of dementia through the promotion of brain health.
The CARES Institute

The CARES Institute provides an array of medical and mental health services to children in Southern New Jersey who have experienced abuse, neglect, and violence. The institute supports the overall health and well-being of children and families. The pediatricians, psychologists, psychiatrists, and social workers at the CARES Institute also provide training and education to medical, mental health, child protection and law enforcement professionals.
American Cancer Society

For nearly 100 years the American Cancer Society has been saving lives and easing suffering caused by cancer. ACS funds research into treatment, prevention, and early detection, and provides a range of social services to patients and their families. WCRE is proud to support the mission of helping people stay well, get well, find cures, and fight back against cancer.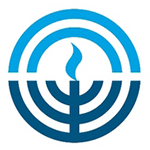 The Jewish Federation
WCRE is also a proud supporter of The Jewish Federation of Southern New Jersey. The Federation encompasses Camden, Burlington, and Gloucester Counties, and is the third largest Federation in the state of New Jersey. It serves a Jewish population of approximately 50,000 through a network of local,national and international agencies, and provides or supports a wide range of social services to people of all backgrounds. These services include housing, food assistance, counseling, and support for seniorcitizens and those with disabilities. The Federation is also a leader in Jewish culture and education.
YMCA of Burlington & Camden Counties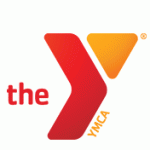 The YMCA of Burlington & Camden Counties is a cause-driven, community based, charitable nonprofit organization that strengthens community by building healthy, confident, connected and secure children, adults and families. With a focus on youth development, healthy living and social responsibility, the Y nurtures the potential of every youth and teen, improves the community's health and well-being and provides opportunities to give back and support neighbors. Throughout neighborhoods across the two counties and its 50+ sites, the Y makes accessible the support and opportunities that empower more than 30,000 people each year to learn, grow and thrive.
Samaritan Healthcare & Hospice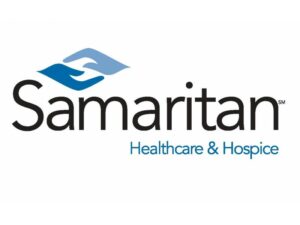 Since 1980, Samaritan Healthcare & Hospice has been providing comfort, support, and dignity to people in Atlantic, Burlington, Camden, Gloucester, and Mercer counties who are coping with the pain, symptoms, and stress of serious illness and/or grief. Samaritan's hospice professionals provide physical, spiritual, and emotional support to patients of any age with any diagnosis during the last months of life, and to their families. The Palliative Medical Partners program helps patients and families — at any stage of serious illness — get a clearer understanding of their illness and medical options while relieving pain and symptoms. Samaritan's Center for Grief offers grief support counseling and support groups for anyone grieving a loss, whether or not they have used other Samaritan services. Samaritan also offers extensive end-of-life education and advocacy for the community and healthcare professionals, including New Jersey's first Fellowship program in Hospice/Palliative Medicine in collaboration with the Rowan School of Osteopathic Medicine.