Larry Pearlman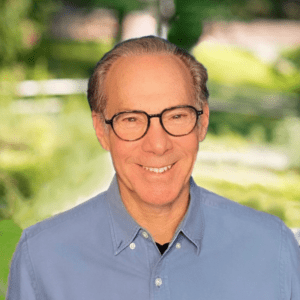 PROFESSIONAL ACCOMPLISHMENTS
January 2022 – Present In-House Performance Coach at Wolf Commercial Real Estate (WCRE)
Larry Pearlman joined Wolf Commercial Real Estate (WCRE) in January 2022 as our In-House Performance Coach, with a mission to accelerate individual growth and enhance overall team performance. He brings a wealth of expertise in cultivating strong relationships, boosting sales, streamlining practices, and refining personal brands. Under Larry's guidance, key members of our team have achieved the following:
Leveraging Success: Larry has empowered our team to maximize our company and individual achievements while identifying areas for further growth.
Cultivating a Strong Culture: His coaching has strengthened our company culture and improved performance across the board, enabling each team member to reach new heights in service of WCRE's overarching goals and objectives.
About Larry Pearlman:
Larry Pearlman is a distinguished Senior Executive renowned for his exceptional leadership skills and his ability to assess and build effective corporate cultures. He excels as a skilled facilitator, specializing in the creation of robust communication systems and fostering team development. Larry's extensive background in business, coupled with his expertise in professional development training, equips him with a practical, results-oriented approach.
CEOs and entrepreneurs frequently seek out Larry for his focused, motivating, and results-driven style. His core strengths lie in teaching, maintaining a clear sense of purpose, communicating directly, and crafting effective game plans that encompass goal-setting, team-building, and accountability for results. His work uniquely emphasizes the creation and sustenance of exceptional client loyalty over time.
Larry's approach harmoniously blends business objectives with personal principles, and he boasts extensive experience in building community-business partnerships and models of social entrepreneurship. He currently serves on the Boards of Sunday Love and has previously contributed his expertise to organizations such as Philadelphia Futures and Depaul USA.