Julia Brines
Download vCard
View LinkedIn Profile
EDUCATION
BS – Business Administration – Towson University
PROFESSIONAL ACCOMPLISHMENTS
April 2021 – Present
Business Development Advisor – Wolf Commercial Real Estate (WCRE)
Julia Brines, Director of Strategic Relationships at Haefele Flanagan, Certified Public Accountants & Advisors, joins WCRE as a Business Development Advisor and as a licensed real estate salesperson in New Jersey. Julia brings 17 years of sales team leadership and business development experience to the team. Julia's team attitude and positive spirit make her a great addition to the WCRE Team.
March 2020 – Present
Director of Strategic Relationships at Haefele Flanagan
Privately held full-service advisory, accounting, auditing and tax service firm specializing in assisting start-ups to seasoned businesses in the Greater Philadelphia region. Julia is focused on continued growth by primarily focusing on business development, referral partner relationships and coordinating events.
April 2019- March 2020
Director of Investor Relations - Strategic Funding Alternatives
Privately held commercial real estate investment firm. Julia focused on raising capital for on-going commercial real estate projects through developing and maintaining investor relationships.
2015 – 2019
Vice President/Store Manager – Republic Bank
2012 – 2015
Business Development Officer – Liberty Bell Bank
2003 – 2012
Branch Manager – WSFS Bank/Beneficial/Farmers' & Mechanics Bank
AWARDS
SJ Biz Magazine 20 under 40
SNJ Business People 40 under 40
Burlington County Times 40 under 40
AFFILIATIONS
Board Member, South Jersey Young Professionals Association
Board Member, Contact of Burlington County
Advisory Board, Greater Philadelphia YMCA
Leadership Council, Maryville Addiction Treatment Center
Member, Rotary Club of Moorestown
Member, Union League of Philadelphia
CONTACT DETAILS
P (856) 857-6300
F (856) 283-3950
M (609) 784-3630
Call Now
My Recent Successes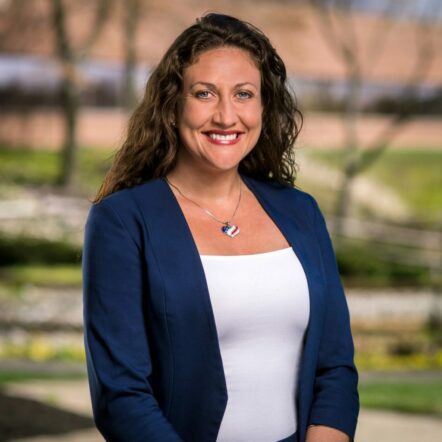 Julia Brines to Serve Philadelphia and Southern/Central New Jersey Markets Wolf Commercial Real Estate (WCRE) is pleased to announce the... Continue reading→