Gabrielle Leonetti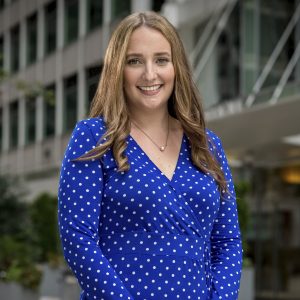 EDUCATION
Associates | Arts & Science | Rowan at Gloucester County
PROFESSIONAL ACCOMPLISHMENTS
Gabrielle joins WCRE as the Sales Team Marketing Coordinator. She brings 3 years of marketing experience, 5 years of sales experience and 10 years of administration in various industries. Gabrielle's diverse employment history with American Asphalt Company, Acre Mortgage, Regional Cancer Care Associates and Antonelli Family Contractors has afforded her to be able to understand and excel in handling all facets of business.
Gabrielle is responsible for aiding and directing the sales team with innovative marketing tactics and social media presence.
Gabrielle has experience in website management, social media marketing, executing email and mail campaigns, content writing, designing marketing materials, creating annual marketing plans and marketing budget plans.
AWARDS
Marketing Director of the Year-Builders League of South Jersey
Associate of the Year-Builders League of South Jersey
Best Printed or Electronic Marketing Campaign- Builders League of South Jersey
AFFILIATIONS
Ronald McDonald House of South Jersey
Children's Hospital of Philadelphia
Advocate for CHD (Congenital Heart Defects)
CONTACT DETAILS
P 856 857 6300
D 856 857 6397
F 856 283 3950
M 609 617 2627