David Spector
Download vCard
View LinkedIn Profile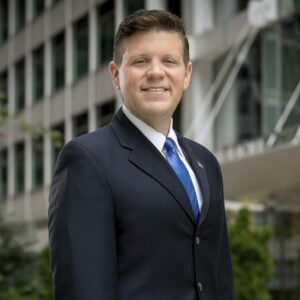 EDUCATION
Bachelor of Arts, Political Science - May 2010
Rutgers University

Master of Public Policy & Administration (MPA) - May 2018
Rutgers University
Rutgers University Eagleton Institute of Politics Fellowship - September 2017 – May 2018
PROFESSIONAL ACCOMPLISHMENTS
David Spector joins the WCRE team as Director of Community Relations. Spector brings nearly a decade of community engagement and public service to expand the reach and strengthen the bonds with municipalities and businesses throughout New Jersey.
As Director of Community Relations, David will work closely with elected officials, economic development offices and community leaders to strengthen WCRE's connections within the various regions where the firm does business.
David is former Councilman in the Borough of Bellmawr, is a graduate of Rutgers University-Camden with a B.A. in Political Science and received a Master's Degree in Public Policy & Administration (MPA) at Rutgers-Camden. David was also a graduate of the Eagleton Institute of Politics Fellowship Program.
David previously worked as an aide in the 4th Legislative District on behalf of Senator Fred Madden, Assemblyman Paul Moriarty and Assemblywoman Gabriela Mosquera, where he spearheaded communications, social media and constituent relations in Gloucester Township, NJ. David also spent time working for Chairmen Donald Norcross and James Beach in Cherry Hill, NJ. He helped organize and direct political campaigns at all levels of government insofar as recruitment and involvement, party building, working along with elected officials and assisting in election operations on behalf of candidates running for office.
David has been active in many charitable and social causes including: Jewish Family & Children's Service of Southern New Jersey as a Peer Mentor, Jewish Community Relations Council (JCRC) Board of Directors, Community Planning & Advocacy Council (CPAC) Board of Directors, American Red Cross of South Jersey Board of Directors, Trades & Union Digest Magazine, Ronald McDonald House of Southern New Jersey, Cathedral Kitchen, Urban Promise Academy, Bellmawr Lions Club, Bellmawr VFW, Sons of Italy and Big Brothers Big Sisters as a former Big Brother and Boys & Girls Club of Camden County. David is a lifelong resident of Bellmawr.
New Jersey Department of Labor & Workforce Development - Office Apprenticeship
Government Representative April 2020 - Present
Spector Strategies, LLC
CEO & Principal May 2017 – 2020
4th District Legislative Office of Senator Fred Madden, Assemblyman Paul Moriarty & Assemblywoman Gabriela Mosquera
Outreach & Communication Coordinator May 2012 – January 2014
Chairmen Donald Norcross & James Beach
Media & Outreach Coordinator June 2010 – May 2012
ACTIVITIES/VOLUNTEERISM
Public Service & Political Volunteerism
Councilman, Borough of Bellmawr September 2015 – December 2016
Municipal Chairman & Member, Bellmawr Democrat Club - May 2008 - September 2016
Founder, Rutgers Camden Democratic Club - September 2009 - May 2010
Member, South Jersey Young Democrats - August 2008 -Present
Community Volunteerism
Gov't Affairs Chairman & Board Member, Jewish Community Relations Council (JCRC) September 2016 – Present
Chairman & Board Member, Community Planning & Advocacy Council (CPAC) 2018 – Present
American Red Cross of South Jersey Board of Directors 2017 – 2018
Boys & Girls Club of Camden County Volunteer 2017 – 2020
American Cancer Society of South Jersey Leadership Council 2015 – 2017
Jewish Family & Children Service of Southern New Jersey (JFCS) Peer Mentor 2011 – Present
Gloucester County Chamber of Commerce Government Affairs Committee Member 2015 – P2019
Rutgers University-Camden Alumni Association Board Member 2014 – 2018
Vita Nuova Lodge #2327 Sons of Italy Member 2013 – Present
Haddon Kiwanis Club Member 2017 – Present
Bellmawr Lions Club Member 2010 – Present
Borough of Bellmawr Planning Board Member 2013 – 2015
Bellmawr Men's Club Member 2013 – Present
Bellmawr Men's Auxiliary & VFW 2016- Present
Urban Promise Academy Youth Mentor After School Tutor 2011 – 2012
Gloucester County Animal Shelter Volunteer 2011 – 2012
Big Brothers, Big Sisters Youth Mentor 2010 – 2012
AWARDS
Rutgers-Camden Student Leadership Award May 2010
Southern NJ Business People 40 Under 40 Recipient March 2016
South Jersey Biz Magazine 20 Under 40 Recipient May 2016
PolitickerNJ/ObserverNJ 30 Under 30 Political Up and Comers August 2016
Burlington County Times Emerging Leader Recipient September 2016
South Jersey Magazine 2016 Men of the Year Recipient November 2016
Insider New Jersey Under 30 Up and Comers August 2017
Rutgers University Eagleton Institute of Politics May 2017
CONTACT DETAILS
P 856 857 6300
F 856 283 3950
M 609 330 1904
Call Now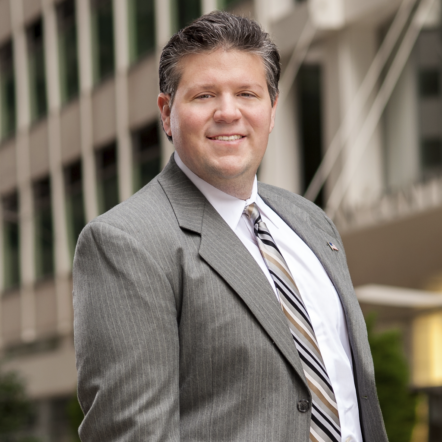 David Spector to Enhance Engagement with Local Communities and Leadership Wolf Commercial Real Estate (WCRE) is pleased to announce the... Continue reading→