Andrew "Drew" Maristch, III
Download vCard
View LinkedIn Profile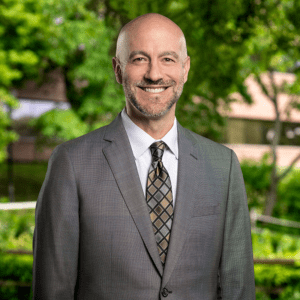 PROFESSIONAL ACCOMPLISHMENTS
Drew brings 18 years of commercial real estate experience to the firm with a specific emphasis on large portfolio, national corporate tenant representation
EXPERIENCE
November 2023 – Present
Corporate Services Advisor | Wolf Commercial Real Estate
December 2018 – April 2023
Advisor | Stockton Real Estate Advisors
December 2015 – December 2018
Vice President of Corporate Services and Portfolios | Wolf Commercial Real Estate
Drew would continue to oversee a 4 million square foot portfolio of leased real estate for alphabroder, completing dozens of transactions including renewals, subleases, and early terminations which would eventually earn Drew "CoStar Power Broker" – 2017 Top Broker Recognition.
February 2004 – November 2015
Director of Leasing and Corporate Operations | Broder Bros., Co. dba alphabroder
During a 12-year tenure with this billion-dollar distribution company, Maristch managed a diverse national real estate portfolio consisting of warehouse, call center, corporate office, and retail space. His responsibilities included site selection, space planning, contract negotiation, relocation, expansion, subleasing, and property management. He laid the foundation for and served as sole architect of the Broder Bros., Co. real estate department, and structuring of all corporate service functions such as tracking OPEX, collaborating with accounting/finance on annual CAM reconciliation and budgeting for maintenance and upkeep. His negotiation skills, creativity, and extensive understanding of respective rights and obligations in landlord-tenant disputes insulated the organization from the cost and disruption of litigation.
December 1993- June 2002
Senior Manager | MCS Management Services
Drew was part of a five-person implementation team for a new division providing outsourced facilities and corporate services. During his tenure Drew successfully installed several start-up accounts for many prestigious architectural, legal, investment banking, insurance, and pharmaceutical clients.
AREAS OF EXPERTISE
Tenant representation, Landlord and Property Management, Corporate relocations, Real Estate Tax Abatements
EDUCATION
Bachelor of Business Administration, Thomas Edison State University
Finance, Fox School of Business at Temple University
Associate of Arts Business, Community College of Philadelphia
COMMUNITY
Drew has organized and promoted several charity ice hockey events to benefit Alzheimer's Association Delaware Valley Chapter and has served as an Executive Member on their Board of Directors.
CONTACT DETAILS
P 215 799 6900
D 215 799 6141
F 856 283 3950
M 215 605 8018
drew.maristch@wolfcre.com
Call Now