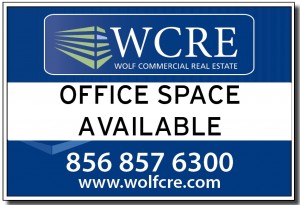 WCRE is a fast growing South Jersey commercial real estate brokerage firm, serving a wide variety of businesses with office, retail, medical and industrial properties throughout the region.
Why invest in South Jersey commercial real estate? Quite simply, it's a great destination for businesses looking to thrive. Being comprised of mostly Philadelphia suburban communities, South Jersey features many affluent areas and both upscale and middle class suburban living. It's a great place for a restaurant to set up shop, a tech company to find talented professionals, or for an industry to take advantage of affordable properties and open spaces outside of the city.
From upper class communities like Cherry Hill and Moorestown to the pleasant middle class suburbs of Mount Laurel and Mullica Hill, South Jersey is a place where millions have chosen to live and work. The area is served by several major highways, including I-295 leading into Philadelphia, the New Jersey Turnpike, the Garden State Parkway and more. South Jersey features several superb beach resort towns, including Ocean City, Wildwood, Cape May, Stone Harbor and more…and the beach towns offer tremendous commercial opportunities, for restaurateurs, amusement center operators, construction companies and much more.
When you are interested in South Jersey commercial real estate, call on the professionals at WCRE. We have a passion for real estate and believe in commitment to our clients. While our team is small, our reach is great. We have the unique advantage of being a small local South Jersey commercial real estate brokerage firm that lists a very large inventory of commercial properties.
You can view all of our properties online or follow us on social media to see new properties as we add them. We are very active on Facebook, Instagram and Twitter; and we make sure to keep our clients and potential clients up to date on the latest commercial real estate news, with our quarterly research reports and our commercial real estate newsletter. Contact us anytime to speak with one of our representatives and find out more!
When you're ready to make the move into South Jersey commercial real estate, reach out to WCRE and get started on finding the ideal location for your needs!
Search our South Jersey commercial real estate listings:
One Holtec Drive
Marlton, NJ 08053

Premier "Class A" Marlton Office Space Available For Lease

Property Type: Featured Listings, Office

Space Available:

Suite 200: +/- 4,258 SF Divisible (Available 3/1/2024)

For More Information Contact

1760 Market Street
Philadelphia, PA 19103

First Class Office Sublease in Philadelphia

Property Type: Office

Space Available:

+/- 5,636 SF

For More Information Contact

900 Haddon Avenue
Collingswood, NJ 08108

Prominent Offices For Lease in Downtown Collingswood

Property Type: Medical, Office

Space Available:

Multiple suites available up to +/- 17,000 SF

For More Information Contact

Kevon Office Center
2500 McClellan Ave
Pennsauken, NJ 08109

Property Type: Office

Space Available:

1,065 – 12,430 SF

For More Information Contact

400 Fellowship Road
Mt. Laurel, NJ 08054

Premier Mount Laurel Office For Lease

Property Type: Medical, Office

Space Available:

+/- 2,200 SF

For More Information Contact

Fellowship Corporate Center
330 Fellowship Road
Mt. Laurel, NJ 08054

Premier Mount Laurel Office Suites Available For Lease

Property Type: Office

Space Available:

+/- 14,159 SF

For More Information Contact

Fellowship Corporate Center
350 Fellowship Road
Mt. Laurel, NJ 08054

Premier Mt. Laurel Office Suite Available For Lease

Property Type: Office

Space Available:

Suite 101 – 18,222 SF

For More Information Contact

50 Lake Center
Marlton, NJ 08053

Class "A" Office Suites for Sublease

Property Type: Office

Space Available:

Suite 110: 2,122 SF
– Furniture can be made available
Suite 201: 10,060 SF
Suite 300: 23,571 SF
– New CAT 6 cabling in place (dual-drop to each location)
– Recently installed Tenant card-access system

For More Information Contact

Cherry Hill Office Center
1020-1060 N. Kings Highway
Cherry Hill, NJ 08034

Suites Available For Lease in Cherry Hill Office Center

Property Type: Medical, Office

Space Available:

1020: Fully Leased

1030: Fully Leased

1040:

Suite 300: 900 SF
Suite 400: +/- 8,060 SF (Divisible)

1050:

1060:

Suite 120: 2,400 SF
Suite 240: 1,000 SF
Suite 310: 2,275 SF
Suite 314: 1,250 SF

For More Information Contact

73 Landis Avenue
Upper Deerfield, NJ 08302

Retail Property For Sale - Fully Equipped Businesses Included

Property Type: Investment, Retail

Space Available:

+/-2,475 SF

For More Information Contact

100 Haddontowne Court
Cherry Hill, NJ 08034

Prominent Office Space Available for Lease

Property Type: Office

Space Available:

+/- 1,180 SF

For More Information Contact

2540 Oldmans Creek Road
Swedesboro, NJ 08085

Premier Flex Space with Land for Sale

Property Type: Industrial, Land

Space Available:

+/- 5,000 SF Flex Space
Two 10'x14′ drive-in doors
+/- 200 SF of office space
Approximately 11′ ceiling height

+/-1,600 SF House
Newer HVAC
Newer well water/septic system
3 bed, 1.5 bath
Tenant occupied

4.63 Acres of Land
Owner has township variance to operate landscaping company
Fenced yard
Water access from well

For More Information Contact

Barclay Farms Shopping Center
1409 Marlton Pike
Cherry Hill, NJ 08034

Opportunity for up to 45k SF in the Heart of Cherry Hill

Property Type: Featured Listings, Opportunity Zone, Retail

Space Available:

+/- 1,882 SF Inline

Redevelopment Area:
– Multiple pad site opportunities
– Big Box Opportunity up to +/- 45,000 SF inline expansion for large retailer or medical user

For More Information Contact

The Pavilions at Greentree
651 Route 73
Suite 307
Marlton, NJ 08053

Prominent Office Condo For Sale

Property Type: Office

Space Available:

+/-1,212 SF

For More Information Contact

1934 Olney Ave
Cherry Hill, NJ 08002

Premier Office Suite Available for Lease

Property Type: Featured Listings, Investment, Office

Space Available:

+/-5,000 SF available for owner/occupant
12,500 SF Leased to IAA (Expiration: 12/31/2029)

For More Information Contact

1101, 1105 Laurel Oak Road
Voorhees, NJ 08043

Premier Single Story Office Park For Lease

Property Type: Office

Space Available:

1101 Laurel Oak: Suite 120 – 3,552 SF

1105 Laurel Oak: Suite 136 – 2,213 SF

For More Information Contact

Sagemore Corporate Center
Marlton, NJ 08053

Premier Investment Opportunity

Property Type: Investment

Space Available:

Five-building portfolio totaling +\- 168,462 SF

Situated on +/- 19 Acres

For More Information Contact

Evesham Corporate Center
5 Eves Drive
Marlton, NJ 08053

Highly Visible Professional Office/Medical Space For Lease

Property Type: Medical, Office

Space Available:

First Floor: +/- 2,581 SF

Second Floor: +/- 15,675 SF

For More Information Contact

Evesham Corporate Center
4A Eves Drive
Marlton, NJ 08053

Premier Marlton Office Suites Available for Lease

Property Type: Office

Space Available:

Suites 100: +/- 6,000 SF

For More Information Contact

Evesham Corporate Center
4B Eves Drive
Marlton, NJ 08053

Marlton Flex Space Available For Lease

Property Type: Industrial, Office

Space Available:

8,879 SF Office

For More Information Contact

Evesham Corporate Center
2 Eves Drive
Marlton, NJ 08053

Marlton Professional Office Space For Lease

Property Type: Office

Space Available:

First Floor
Suite 104: +/- 1,320 SF
Suite 105: +/- 1,267 SF
Second Floor
Suite 204: +/- 6,500 SF
Suite 220: +/- 2,165 SF

For More Information Contact

340 South Broadway
Gloucester City, NJ 08030

Highly Visible Mixed-Use Building For Sale

Property Type: Office, Retail

Space Available:

+/-3,000 SF Total Building
– +/- 1,500 SF Retail/Office Store Front
– +/- 1,500 SF Tenant Occupied Apartment/Condo

+/-2,000 SF Warehouse Building in Rear

For More Information Contact

413 N. Black Horse Pike
Runnemede, NJ 08078

Highly Visible Building For Sale

Property Type: Medical, Office, Retail

Space Available:

+/-5,000 SF
– Main floor: +/- 3,000 SF
– Sub floor: +/- 2,000 SF with drive-in and walk-out

For More Information Contact

443 Commerce Lane
Suite 3
West Berlin, NJ 08091

Premier Industrial Space Available For Lease

Property Type: Industrial

Space Available:

+/-3,282 SF Total
– +/-2,782 SF Industrial Space
– +/-500 SF Office Space

For More Information Contact

701 White Horse Road
Unit 5
Voorhees, NJ 08043

Prominent Office Condo For Sale

Property Type: Office

Space Available:

First Floor: +/- 1,000 SF
Loft: +/- 800 SF
Basement: +/- 900 SF

For More Information Contact

Cooper Road Professional Center
805 Cooper Road
Voorhees , NJ 08043

Premier Medical Office Suite Available

Property Type: Medical

Space Available:

FULLY LEASED!

For More Information Contact

340 South White Horse Pike
Berlin, NJ 08009

Highly Visible Retail Building Available For Sale

Property Type: Retail

Space Available:

1,717 SF on .69 acres

For More Information Contact

Rodin Place
2000 Hamilton Street
Philadelphia, PA 19130

Unique Opportunity at Rodin Place

Property Type: Medical, Office

For More Information Contact

104 Somerdale Road
Voorhees, NJ 08043

Highly Visible Auto Repair Facility For Leasee

Property Type: Retail

Space Available:

+/- 7,700 SF on .75 acres

For More Information Contact

Berlin Plaza
175 Route 73 South
Berlin, NJ 08091

Highly Visible Retail Availabilities

Property Type:

Space Available:

+/-1,600 – 10,000 SF

For More Information Contact

1040 Industrial Drive
Unit 12
West Berlin, NJ 08091

Warehouse Condo Available For Sale

Property Type: Industrial

Space Available:

+/- 1,200 SF

For More Information Contact

217 Laurel Heights Drive
Upper Deerfield, NJ 08302

Medical/Professional Office Suite Available

Property Type: Medical, Office

Space Available:

+/- 1,200 SF

For More Information Contact

1919 Burlington Mount Holly Road
Westampton, NJ 08060

Prominent Land Available for Sale

Property Type: Land

Space Available:

+/- 110 acres

For More Information Contact

6741 Essington Ave
Philadelphia, PA 19153

Industrial Building Available for Sale

Property Type: Industrial, Retail

Space Available:

+/- 4,182 SF

For More Information Contact

1771 South Burlington Road
Bridgeton, NJ 08302

Land Opportunity Available in Bridgeton

Property Type: Land, Opportunity Zone

Space Available:

+/- 20 acres of land

For More Information Contact

1779 S. Burlington Road
Bridgeton, NJ 08302

Land Opportunity Available in Bridgeton

Property Type: Land

Space Available:

+/- 11.65 acres

For More Information Contact

1360 Route 77
Bridgeton, NJ 08302

Land Opportunity Available in Bridgeton

Property Type: Land, Opportunity Zone

Space Available:

+/- 8.45 acres

For More Information Contact

7 Tomlinson Mill Road
Medford, NJ 08055

Premier Medford Investment Opportunity

Property Type: Investment

Space Available:

+/- 4,147 SF

For More Information Contact

Independence Plaza
1561 Route 38
Lumberton, NJ 08048

Highly Visible Retail Suite Available For Lease

Property Type: Medical, Office, Retail

Space Available:

Suite 3: +/-1,200 SF

For More Information Contact

605 Stiles Avenue
Maple Shade, NJ 08052

Mixed-Use Retail Available for Sale or Lease

Property Type: Medical, Office, Retail

Space Available:

Building 1: +/-2,000 SF

Building 2: +/-3,000 SF

Site: +/-.95 acres of land

For More Information Contact

104 Richardson Avenue
Swedesboro, NJ 08085

Mixed-Use Building Available for Sale - UNDER AGREEMENT!

Property Type: Industrial, Office

Space Available:

+/-11,572 SF

For More Information Contact

222 S. White Horse Pike
Unit G2
Stratford, NJ 08084

Highly Visible Retail Space for Lease

Property Type: Retail

Space Available:

+/-2,144 SF

For More Information Contact

710 Centennial Boulevard
Voorhees, NJ 08043

Prominent Voorhees Development Opportunity

Property Type: Land

Space Available:

+/- 3 acres of land

For More Information Contact

2201 Route 38
Cherry Hill, NJ 08002

Office Suites for Lease in Landmark Location

Property Type: Office

Space Available:

+/- 1,100 – 10,500 SF (Full Floor)

For More Information Contact

Mainline Shopping Center
1210 Route 130 North
Cinnaminson, NJ 08077

Premier Retail Space For Lease

Property Type: Retail

Space Available:

+/- 1,350 SF

For More Information Contact

302 Harper Drive
Moorestown, NJ 08057

Prominent Office Suites Available for Lease in Moorestown

Property Type: Office

Space Available:

First Floor
•Suite 101: 2,965 SF
•Suite 102: 3,979 SF
* 6,944 SF Contiguous

Second Floor
•Suite 200: 7,703 SF
•Suite 205: 4,190 SF
* 11,893 SF Contiguous

For More Information Contact

Colwick Business Center
57 Haddonfield Road
Cherry Hill, NJ 08002

Premier Cherry Hill Office Space Available For Lease

Property Type: Office

Space Available:

3,500 – 9,000 SF

For More Information Contact

Colwick Business Center
53 Haddonfield Road
Cherry Hill, NJ 08002

Premier Cherry Hill Office Space Available For Lease

Property Type: Office

Space Available:

11,000 – 24,000 SF (Divisible)

For More Information Contact

1099 White Horse Road
Voorhees, NJ 08043

Highly Visible Professional Office Building For Sale

Property Type: Office

Space Available:

+/- 30,000 SF

For More Information Contact

482 Tuckahoe Road
Buena, NJ 08360

Premier Warehouse and Land For Sale

Property Type: Industrial, Land

Space Available:

+/- 8,340 SF with 4.79 acres

For More Information Contact

Route 130
Bordentown, NJ 08505

Premier Development Opportunity

Property Type: Land, Opportunity Zone

Space Available:

+/- 4 acres

For More Information Contact

Evesham Commons
525 S. Route 73
Suites 302-303
Marlton, NJ 08053

Prominent Medical/Office Condo Available

Property Type: Medical, Office

Space Available:

+/- 7,800 SF

For More Information Contact

480-488 Evesham Road
Cherry Hill, NJ 08003

Prominent Retail/Professional Mixed-Use Property For Lease

Property Type: Medical, Office, Retail

Space Available:

Lease: Min 1,536 SF

For More Information Contact

Medical Office Space For Lease
811 Sunset Road
Burlington, NJ 08016

Property Type: Office

Space Available:

Suite 104: +/- 842 SF (Immediately Available)

Suite 102: +/-3,564 SF

For More Information Contact


White Haven, PA 18661

Pocono Cabin Rental Investment Opportunity

Property Type: Investment

648 Lower Landing Road
Blackwood, NJ 08012

Premier Built-to-Suit Flex/Industrial Building

Property Type: Industrial

Space Available:

+/- 34,000 SF

For More Information Contact

1692 Crown Point Road
Thorofare, NJ 08086

New Jersey Development Opportunity

Property Type: Industrial, Opportunity Zone

Space Available:

+/- 80-acre superfund site

For More Information Contact

1155 Marlkress Road
Cherry Hill, NJ 08003

Office Building For Sale or Lease

Property Type: Office

Space Available:

+/- 8,703 SF

For More Information Contact

1400 Atlantic Ave
Atlantic City, NJ 08401

Prominent Atlantic City Retail Shopping Center for Lease

Property Type: Retail

Space Available:

+/- 1,534 – 39,600 SF (DIVISIBLE)

For More Information Contact

1 North White Horse Pike
Hammonton, NJ 08037

Prominent Hammonton Office Building For Lease

Property Type: Office

Space Available:

1st Floor – 4,461 SF

For More Information Contact

1249 Glen Avenue
Moorestown, NJ 08057

Newly Constructed Industrial Availability

Property Type: Industrial

Space Available:

+/- 14,400 SF Total Building

+/- 7,200 SF Unit A Built to Suit

For More Information Contact

553 Foundry Road
Norristown, PA 19403

Premier Norristown Flex Building For Lease

Property Type: Industrial, Office

Space Available:

+/- 14,200 SF

For More Information Contact

1200 Locust Street
Philadelphia, PA 19107

Premier Philly Medical Office Building For Sale

Property Type: Medical, Office

Space Available:

+/- 7,045 SF

For More Information Contact

1 South Black Horse Pike
Bellmawr, NJ 08031

Highly Visible Land For Sale

Property Type: Land

For More Information Contact

1117 E. Landis Avenue
Vineland, NJ 08360

Highly Visible Vineland Properties Available For Sale

Property Type: Office

For More Information Contact

460 North Black Horse Pike
Blackwood, NJ 08012

+/-23,000 SF Blackwood Property Available For Lease

Property Type: Industrial, Medical, Office, Retail

Space Available:

+/- 23,000 sf

For More Information Contact

1577 Hurfville Road
Sewell, NJ 08080

Premier Sewell Land Site Available for Sale - UNDER AGREEMENT!

Property Type: Land

Space Available:

+/- 12 Acres

For More Information Contact

7 Carnegie Plaza
Cherry Hill, NJ 08003

Premier Cherry Hill Office Space Available For Lease

Property Type: Office

For More Information Contact

820 South White Horse Pike
Hammonton, NJ 08037

Professional Office Building For Sale

Property Type: Medical, Office

Space Available:

+/-10,000 SF (2 Floors)

For More Information Contact

1804-1808 East Passyunk Avenue
Philadelphia, PA 19148

Premier Retail Space Available For Lease

Property Type: Retail

Space Available:

900-2800 SF

591 Route 73 North
Berlin, NJ 08091

Premier 1.33 Acre Site Available For Sale

Property Type: Land, Retail

Space Available:

+/- 1.33 Acres

For More Information Contact

Peach Tree Professional Center
877 Kings Highway
West Deptford, NJ 08096

Professional Office Space Available For Lease

Property Type: Medical, Office

For More Information Contact

100 Bromley Blvd

Burlington, NJ 08016

Premier 1+ Acre Burlington Retail Pad Site Available for Sale

Property Type: Land, Retail

Space Available:

1.01 Acres

For More Information Contact

Route 130 North & Jacksonville Road
Burlington , NJ 08016

Highly Visible Burlington Land Site Available For Sale

Property Type: Land

Space Available:

+/- 9 Acre Site

For More Information Contact

496 North Kings Highway
Cherry Hill, NJ 08034

Cherry Hill Professional Office Space Available For Lease

Property Type: Medical, Office

Space Available:

2nd Floor:

+/- 240 SF

For More Information Contact

Liberty Bell Plaza
2075-2077 Route 70 East
Cherry Hill, NJ 08003

Premier Route 70 Retail Space For Lease

Property Type: Retail

Black Horse Pike & Malaga Road
Williamstown, NJ 08094

Premier Williamstown +/- 8.13 Acre Retail Site Available For Sale

Property Type: Land, Retail

Space Available:

+/- 8.13 Acres

Black Horse Pike & Karen Drive
Williamstown, NJ 08094

Premier Williamstown +/- 5.71 Acre Retail Site Available For Sale

Property Type: Land, Retail

Space Available:

+/- 5.71 Acres

Black Horse Pike & Karen Drive
Williamstown, NJ 08094

Premier Williamstown +/- .77 Acre Retail Site Available For Sale

Property Type: Land, Retail

Space Available:

+/- .77 Acres

For More Information Contact

Black Horse Pike & Malaga Road
Williamstown, NJ 08094

Premier Williamstown +/- 1.26 Acre Retail Site Available For Sale

Property Type: Land, Retail

Space Available:

+/- 1.26 Acres

Black Horse Pike & Malaga Road
Williamstown, NJ 08094

Premier Williamstown +/- 1.55 Acre Retail Site Available for Sale

Property Type: Land, Retail

Space Available:

+/- 1.55 Acres

Williamstown Place
Black Horse Pike and Corkery Lane
Williamstown, NJ 08094

Premier Williamstown +/- 61 Acre Retail Site Available for Sale

Property Type: Land, Retail

Space Available:

+/- 61 Acres

1288 Route 38
Hainesport, NJ 08036

Premier Route 38 Hainesport Pad-Site & Development Opportunity

Property Type: Land, Medical, Office, Retail

Space Available:

+/- 7.10 Acres

For More Information Contact

415 North 9th Street
Camden, NJ 08102

Premier Camden Property Available For Sale

Property Type: Office, Opportunity Zone, School

For More Information Contact

250 Haddonfield Berlin Road
Gibbsboro, NJ 08043

Premier Professional Office Building Available For Sale or Lease-Under Agreement!!

Property Type: Medical, Office

Space Available:

50,000 SF

For More Information Contact

1361 East Chestnut Avenue
Block 4305, Lot 1
Vineland, NJ 08361

Premier Development Site For Sale

Property Type: Land, Retail

Space Available:

+/-.48 Acres
+/- 1,012 SF Building

For More Information Contact

735 Bethlehem Pike
Montgomeryville, PA 18936

Highly Visible Property For Sale or Lease

Property Type: Medical, Office, Retail

Space Available:

+/-3,234 SF

For More Information Contact

Voorhees Medical Center
134-136 Route 73
Voorhees, NJ 08043

Premier Class "A" Medical & Professional Office Space For Lease-UNDER NEW OWNERSHIP!!

Property Type: Medical, Office

Space Available:

2,000 – 24,000 SF

For More Information Contact

162 West Cohawkin Road
East Greenwich, NJ 08020

Premier Retail Leasing Opportunity

Property Type: Retail

Space Available:

+/- 1,500 –17,000 SF

For More Information Contact

816 North Black Horse Pike
Blackwood, NJ 08012

Premier Land Site Available For Lease

Property Type: Land, Medical, Retail

Space Available:

+/- 1.39 Acres

For More Information Contact

Kingsway Plaza
300 South Lenola Road
Maple Shade, NJ 08052

Premier Retail Leasing Opportunity

Property Type: Medical, Retail

Space Available:

+/- 1,200 – 4,000 SF

For More Information Contact

801 Haddonfield Berlin Road
Voorhees, NJ 08043

PREMIER JV DEVELOPMENT and/or GROUND LEASE OPPORTUNITY

Property Type: Land, Medical, Retail

For More Information Contact

Berlin Cross Keys Road Block 101 Lot 7
Williamstown, NJ 08094

Prime Retail Pad Site Opportunity

Property Type: Investment, Land, Retail

Space Available:

Lot 3.07 Pad Site – 1.84 Acres

For More Information Contact

1949 Marlton Pike East
Cherry Hill, NJ 08003

Property Type: Medical, Office

Space Available:

914 SF (2nd Floor)

For More Information Contact

Pep Boys Plaza
202 Route 130 North
Cinnaminson, NJ 08077

Property Type: Medical, Retail

For More Information Contact

Grove Office Plaza
515 Grove Street
Haddon Heights, NJ

***3 MONTHS FREE RENT*** (5 Year Term)

Property Type: Medical, Office

For More Information Contact

1173 E. Landis Ave.
Vineland, NJ

Property Type: Office

Space Available:

1,100 SF
1,120 SF
1,600 SF

For More Information Contact

Skip to content