Mullica Hill Commercial Real Estate
Mullica Hill – Steeped in History, Filled with Gloucester County Commercial Real Estate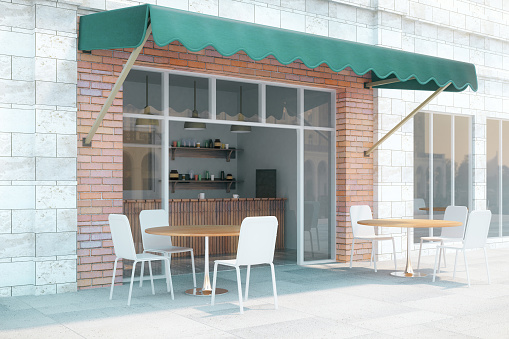 The Mullica Hill community of Harrison Township in Gloucester County traces its roots back to the first decade of the 18th Century and can search its name to a tiny village in southwestern Finland. The census designated place of 3.5 square miles is surrounded by acres of valuable, ready-to-develop commercial real estate.
As one of the few place names in the Middle Atlantic region of the United States to come from Finland, Mullica Hill translates to "Mullikkamäki" in Finnish with "mullikka" meaning "bull calf" and "mäki" meaning "hill" – roughly meaning "the hill of the bull calf," or a grazing pasture for cattle. Mullikka also was the name of the most prominent family in that Finland town which saw its younger generation emigrated to the British colony of West Jersey in what then was part of Burlington County.
Upon their arrival in what would eventually become the Township of Harrison in the County of Gloucester in the State of New Jersey, the Mullikka family anglicized its name to Mullica and, in 1704, purchased a large tract of land that fronted both sides of the Raccoon Creek. The hilly topography of the site soon had locals referring to the area as Mullica's Hill, and the current name of the unincorporated community was coined
Those original settlers – Eric, John, Olag, and William (sons of Eric Sr., who remained in Finland after his offspring moved) – built several homesteads, two of which still stand on North Main Street. These dwellings, more than 300 years old, played a major role in the 1991 designation of the Historic District to the National Register of Historic Places.
As a 3.5-square-mile nugget in the middle of the 19.5 square mile Harrison Township, Mullica Hill receives its municipal services from its larger, incorporated host. Its school-age children attend Harrison Township Elementary School, South Harrison Elementary School, Pleasant Valley School, Clearview Regional Middle School, and Clearview Regional High School. In addition, Friends School offers a private, non-sectarian education to students up to the 8th grade.
As of the 2010 United States Census, there were just under 4,000 residents in Mullica Hill, a 60 percent increase when compared to the 2000 United States Census count of just over 1,600 residents. Mullica Hill serves as a de facto crossroads for Gloucester County as state highways Route 45, Route 55, and Route 77 as well as U.S. Route 322 pass near or through the center of town.
One of the most well-known businesses in Mullica Hill is Heritage Vineyards, among the largest vineyards in New Jersey with 40 acres of grapes under cultivation, producing more than 13,000 cases of wine per year. Heritage is the only winery in New Jersey that produces wine from sugar plums, but it is best known for its signature Bordeaux-style wine. Despite its location in Harrison Township, which forbids the sale of alcohol, the vineyard holds a plenary winery license from the state Alcoholic Beverage Control Division, which allows it to ship up to 12 cases per year to consumers both in New Jersey and in other states.
When you are in the market for Mullica Hill commercial real estate, contact Wolf Commercial Real Estate. WCRE, a full-service CORFAC International brokerage and advisory firm, is a premier Mullica Hill commercial real estate broker that provides a full range of Mullica Hill commercial real estate listings and services, property management services, and marketing commercial offices, medical properties, industrial properties, land properties, retail buildings and other Mullica Hill commercial properties for buyers, tenants, investors and sellers.
[column-group]
Mullica Hill, NJ Commercial Real Estate Listings
Click Image for Brochure

830 Lambs Road
Mullica Hill, NJ 08062

Premier Mullica Hill Land Site Available for Sale

Property Type: Land

Space Available:

.85 Acres

For More Information Contact

Click Image for Brochure

American Surgical Arts
199 Mullica Hill Road
Mullica Hill, NJ 08062

Premier Mullica Hill Medical Office Space Available For Lease-FULLY LEASES!!

Property Type: Medical

For More Information Contact