Moorestown Commercial Real Estate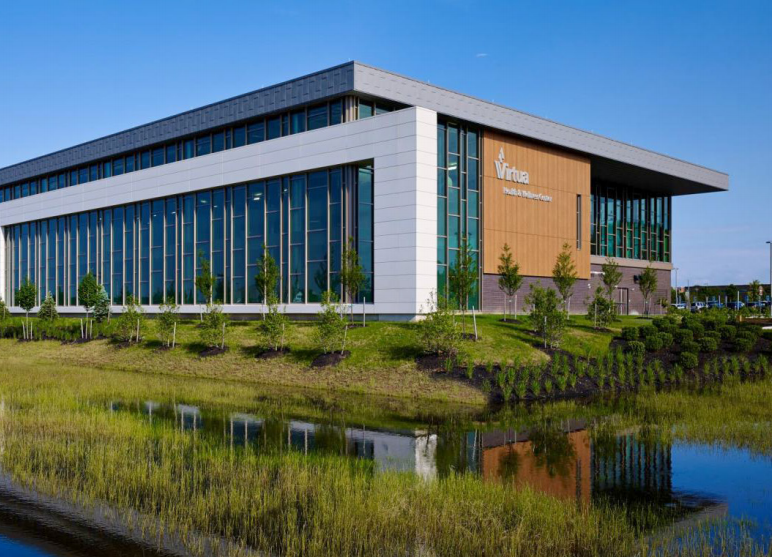 Moorestown Township, once named the best place to live in America by Money magazine and currently the most affluent municipality in Burlington County, is home to some of the most desirable Burlington County commercial real estate.
Just over two decades ago, Money magazine studied information from more than a thousand municipalities across the nation and published a Top 100 list in its August 2005 issue. At the top of that list was Moorestown – a township of nearly 21,000 residents that covers about 15 square miles in the northwestern corner of Burlington County.
Money said Moorestown received the nation's number one rating, as USA TODAY reported at the time, "because of its community feeling, in addition to plentiful jobs within the commuting area, excellent schools, low crime rate, and affordable housing. Another attribute is its proximity to Philadelphia (about a 25-minute commute), a center of jobs and cultural and urban amenities."
A survey in early 2017 by NJ Advance Media showed that Moorestown had the highest median annual household income of any Burlington County municipality: $121,637. The news service used U.S. Census Bureau household median income data from the 2011-2015 American Community Survey to make its determination. This is probably one of the best indicators of the value of Moorestown commercial real estate.
In terms of population ranking, Moorestown is seventh (out of 40 Burlington County municipalities) in number of residents, about 2,000 fewer than Burlington Township – 15 minutes north of Moorestown — and about 1,500 more than the adjacent Maple Shade Township. Moorestown has seen strong population growth over the past two U.S. Census periods. There were just more than 16,000 residents in 1990, a touch over 19,000 in 2000 (an increase of 18 percent), and then 21,000 in 2010 (a nine percent increase).
When it comes to physical area, though, Moorestown is the 16th-largest municipality among those same 40 governmental entities in the county. With roughly 15 square-miles in area, Moorestown sits between New Hanover Township (at 17.5 square miles) and Burlington Township (14 square miles).
State Highway Route 38 provides east-west access through most of the Moorestown commercial real estate, but one of the lesser-known stories involved the naming of County Route 537, also known as Marne Highway. This thoroughfare, which begins as Main Street in the heart of Moorestown Township, commemorates the decisive battle of World War I when American Expeditionary Forces won a series of confrontations in the region of France known as The Marne.
In addition to its highways and byways, Moorestown receives excellent public transportation services from several state and county bus lines, giving residents access to Philadelphia, Trenton, the Jersey Shore, North Jersey, and New York City. These bus lines – the 317, 407, 414, 457, and the recently activated B-9 BurLink line connect to train service at the Walter Rand Transportation Center in Camden and the RiverLink Line in Palmyra.
Several of those bus lines stop at the Moorestown Mall, one of the leading shopping venues in this portion of Burlington County. In addition to such fine stores as Lord & Taylor, Express, Boscov's, and Sears, there are several fine dining institutions at the Mall, including Catelli Duo, Distrito, Harvest Seasonal, and Firebirds.
If you need more information on Moorestown Commercial Real Estate, contact Wolf Commercial Real Estate. WCRE is the foremost commercial real estate broker that provides a full range of commercial real estate listings and services, marketing commercial offices, medical properties, industrial properties, land properties, retail buildings and other commercial properties for buyers, tenants, investors and sellers.
[column-group]
Moorestown Commercial Real Estate Listings
1249 Glen Avenue
Moorestown, NJ 08057

Premier Moorestown Flex Property Available For Sale or Lease

Property Type: Office, Industrial

For More Information Contact

136 West Route 38
Moorestown, NJ 08057

Professional Moorestown Office Property Available For Sale

Property Type: Office, Medical

Space Available:

+/-3,200 SF

For More Information Contact

Moorestown Mall
400 Route 38
Moorestown, NJ 08057

Premier Moorestown Mall Leasing Opportunity

Property Type: Office, Medical

Space Available:

29,530 SF (Divisible)

For More Information Contact

244 Route 38 West
Moorestown, NJ 08057

Premier Moorestown School Property Available for Sale! UNDER AGREEMENT!!!

Property Type: Office, Medical, School

Space Available:

33,000 SF

236 West Route 38
Moorestown, NJ 08057

Premier Moorestown Office Location

Property Type: Office, Medical

For More Information Contact