Investment Property Services
Wolf Commercial Real Estate works closely with investors, finding the best investment properties and most favorable conditions for individual circumstances and financial goals. We work as a seamless strategic partner to achieve success together, finding the best office, retail, healthcare and industrial properties to maximize return for clients.
WCRE's commercial real estate advisors have executed transactions for every type of real estate and real estate-related asset and entity. Our team approach ensures superior accountability, broad market coverage and depth of talent and experience, all to achieve maximum pricing.
WCRE provides clients with sophisticated consulting and transaction services, taking an investment asset through its entire life cycle and every contingency. Representing buyers and sellers, WCRE has closed all types of financial transactions. WCRE provides a full range of real estate services including asset sales, sale leasebacks, leasing, asset management, valuation, due diligence and consulting.
Our professionals are transaction specialists with most hold degrees in business law or real estate. We maintain direct relationships with an extensive investor base, including local, national, public and private investors, users and developers.
To learn more about WCRE's 1031 tax free exchange investment strategies, please review the below links:
Recent Investment Relationships
Testimonials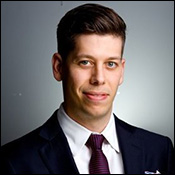 "Working with Wolf Commercial Real Estate has been a great experience. As investors in South Jersey, we identified WCRE as a market leader and reached out to them for intel and new opportunities. WCRE doesn't disappoint and supports along the way. The WCRE team is responsive, well-connected and forthright. I hope to do more deals together in the future"  
Joseph Levine
Head of Acquisitions & Managing Director at First Capital Real Estate Advisors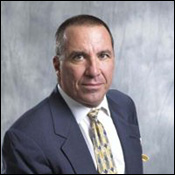 "Wolf Commercial Real Estate is my go-to for real estate market information and leasing services in the Southern New Jersey and Metro Philly. I can recommend WCRE highly."
Michael Difede
Director Of Acquisitions at Bergman Real Estate Group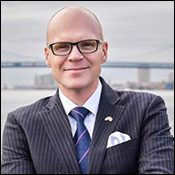 "The team at Wolf Commercial Real Estate is a committed and caring group of highly-skilled commercial real estate service providers that clearly have a passion for building and maintaining successful relationships. Their expertise in Southern New Jersey and the Philly area is impressive and extremely detailed.
Our banking clients and my team are not only fascinated with WCRE's fundamentals and focus but found WCRE to be an absolute pleasure to work with. We look forward to many years of success and friendship with WCRE."
Bill Shipp
Wells Fargo Bank, N.A. - Business Banking & Healthcare Finance
View Our Available Investment Properties