Galloway Commercial Real Estate
Galloway Township – Largest in The State with Some of Its Best Commercial Real Estate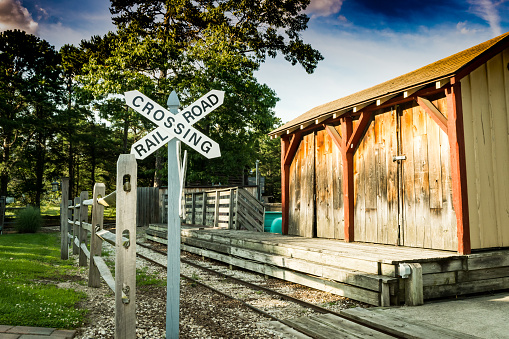 As New Jersey's largest municipality in area, Galloway Township is home to a recreated village from colonial times, to a critical Revolutionary War battle, and to acres and acres of commercial real estate.
Galloway Township received a Royal Charter in 1774 as it was carved from portions of Egg Harbor Township in what was then still part of Gloucester County. Following American independence, the municipality was incorporated as one of New Jersey's original 104 townships in 1798. After becoming part of the newly created Atlantic County in 1837, Galloway Township was reduced in size over the years to create Mullica Township (1838), Egg Harbor City (1858), Absecon City (1872), Brigantine City (1890) and Port Republic City (1905).
Despite those redactions, Galloway Township remains the state's largest municipality. At 115 square miles, the township is larger in area than two of New Jersey's counties: Hudson (at 47 square miles) and Union (at 103 square miles). Right behind Galloway in area are the municipalities of Hamilton Township, Atlantic County (113 square miles); Washington Township, Burlington County (102.9 square miles); and Jackson Township, Ocean County (100.1 square miles). Interestingly, the average area of a New Jersey municipality is 15 square miles.
One of the unincorporated communities in the Township is Smithville, home to the Smithville Towne Center and The Village Greene. These separate but adjacent tourist attractions share a late-18th Century-theme and contain, between them, more than 80 shops, restaurants, taverns, and amusements along with a planned housing development and a retirement community.
The Smithville area of Galloway Township dates to 1787 – just 14 years after the township received its Royal Charter – when the Smithville Inn was built as a rest stop along what was a well-traveled stagecoach route. By 1874, less than a century later, the Inn had grown to six times its original size and was a well-known restaurant and lodging establishment. In the early 1900s, however, the facility was abandoned, and sat fallow until 1952 when it was restored and reclaimed its once-proud past as a local eating establishment. It was declared a National Historic Landmark in 1964, just years before work began on the Towne Center and the Village Greene developments.
Galloway Township also was home to one of South Jersey's most contentious Revolutionary War encounters – The Battle of Chestnut Neck – in October 1778. At the time, Chestnut Neck was a thriving trade center, with most of its merchants being privateers (a.k.a. pirates) who would shanghai British cargo ships and convert the vessels for their own use. British General Sir Henry Clinton planned a major assault on the settlement to – in his words – "clean out that nest of Rebel Pirates" by sending nine ships and about 300 troops to the area.
While bad weather tempered the effectiveness of the raid on Chestnut Neck, with only one British soldier being wounded and no casualties on the American side, the skirmish led – about a week later – to the Little Egg Harbor Massacre where – in what is now Little Egg Harbor Township, Ocean County — British troops bayonetted to death nearly 50 American soldiers while they slept.
When you are in the market for Galloway Township commercial real estate, contact Wolf Commercial Real Estate a full-service CORFAC International brokerage and advisory firm. As the foremost commercial real estate broker, WCRE provides a full range of Galloway Township commercial real estate listings and services, property management services, and marketing commercial offices, medical properties, industrial properties, land properties, retail buildings and other Galloway Township commercial properties for buyers, tenants, investors and sellers.
[column-group]
Galloway Commercial Real Estate Listings
No Listings Found
Click Here to Expand Your Search Criteria