WCRE Property Management
Increase the net returns on your properties
Wolf Commercial Real Estate Property Management service improves the performance of closely held commercial properties. Our management team works aggressively towards reducing operating expenses, increasing operational efficiencies, improving and maintaining quality tenant relationships, and generating positive asset transformation. Whether your portfolio consists of office, retail, medical, or industrial properties, we tailor our property management engagement to meet your company's unique needs.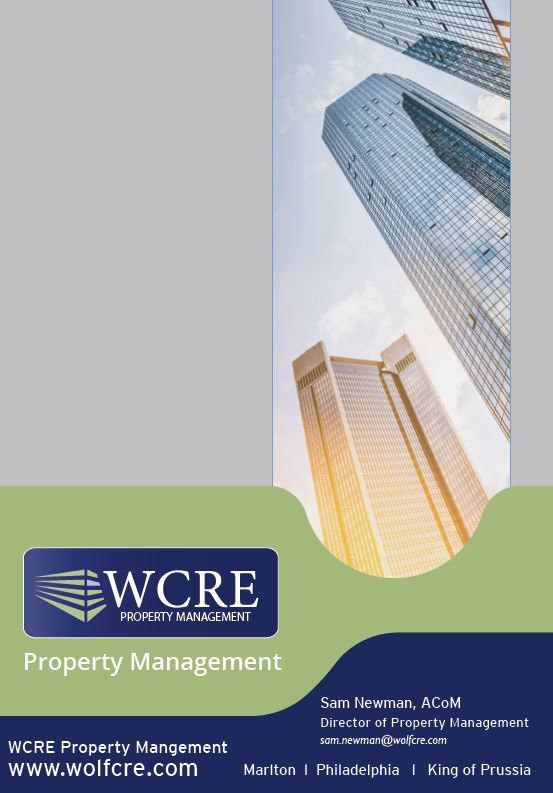 We do the following property management services so you don't have to:
Supervision of contractors and vendors, including the bidding process.
Expense control and revenue maximization, including aggressive receivable collections.
Regular property inspections and preventative maintenance, with detailed record keeping.
Responsive approach to tenant service calls.
Regular Tenant Communications
Preparation of fiscal operating budget.
Bankruptcy & REO services.
Additional services: construction management, marketing/leasing, and maintenance personnel services.

Your business should be your focus.
Your building is ours.
For more information on WCRE Property Management, please Contact Us