Thomas P. Bove
Download vCard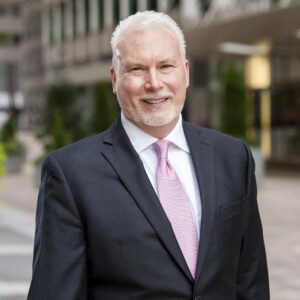 PROFESSIONAL ACCOMPLISHMENTS
June 2017 - Present
Tom joins Wolf Commercial Real Estate as Business Development Officer, bringing two decades of technology, business development and sales team leadership experience to the team. Tom's entrepreneurial spirit and mind set throughout his career and recent launch of BBD Solutions, makes him a great complement to the WCRE Team, as well a new perspective.
March 2017 - Present
Tom saw an opportunity to leverage the entrepreneurial approach to business he has had throughout his career to create & launch BBD Solutions, a technology consulting firm, which aggregates the services multiple non-competing but complementary technology service providers to create a comprehensive solution for the end user.
July 2015 - February 2017
Tom spent just under two years as the Chief Marketing Officer at Rethink Innovations, a technology solutions provider located in Mt. Laurel, NJ. During his time with Rethink, he was able to establish processes & procedures as well as open up new markets creating additional streams of revenue. Rethink was also the first client for BBD Solutions.
September 2013 - July 2015
Tom served as Vice President of Sales for Promotion Technology Group, a digital signage company based in Wixom, MI, working on national accounts such as Heineken, Mercedes Benz, Estee Lauder, Barnes & Nobel, and Toys R Us.
March 2003 - September 2013
It during this time that Tom honed his networking/leadership/team building skills working with 3rd Party Labor agencies. Leading national teams representing, Canon USA, Samsung, Motorola, Amazon, Philips, Ubisoft, and Cisco. As well as national big box retailers such as Best Buy, Home Depot, and Wal-Mart. It is in this role that Tom created an expansive network of strong and lasting relationships with blue chip manufactures and retailers.
AREAS OF EXPERTISE
As a seasoned professional, Tom has a proven and measurable track record of successfully selling enterprise scope solutions to corporations with complex multi-stage decision making processes, as well as effectively developing and executing scalable strategies to grow business and deliver technology solutions. He is frequently recognized for excellence in the following over the length of my career:
Partner Relationships
Team Building/Leadership
Sales Growth
Training & Development
Customer Retention
Networking
AFFILIATIONS
Fund Raising Co-Chair for Philadelphia Center for Advancing Entrepreneurs
Co-Chair of the Komen Pink Tie Ball 2017 & 2018
Committee member for Komen Pink Tie Ball 2019 - Present
CONTACT DETAILS
P 856 857 6300
F 856 283 3950
M 609 221 6579
Call Now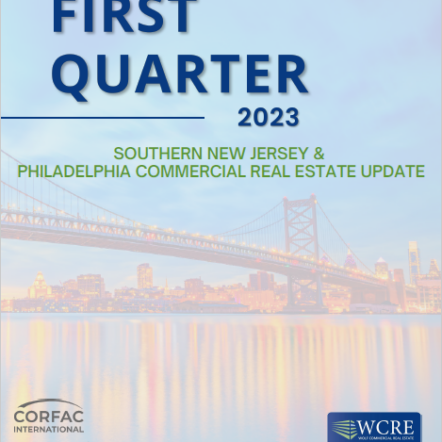 South Jersey & Philly Markets Improve Moderately, But Face New Headwinds Office Leasing Treads Water, Retail Stages a Comeback, Long-Mighty... Continue reading→