Maria Russ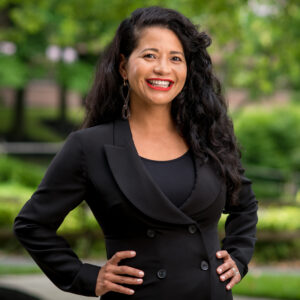 EDUCATION
Associates – International studies | Lehigh University | Burlington County College
PROFESSIONAL ACCOMPLISHMENTS
Maria A. Russ joins WCRE as Director of Property Management to help the growth of the firm and the WCRE Property Management Team.
Maria has over 18 years of management experience working directly for owners of different generations overseeing commercial, multifamily, and industrial asset classes.
Over the past decade, Maria has carved out a distinguished career with accomplishments in multifamily and commercial property management in various areas of real estate, leadership, administrative management, lease negotiations, financials, policies and procedures, marketing, leasing, capital projects, tenant improvements, tenant retentions, customer service, contract services, project management, employee training, analysis, and decision making.
Most recently, Maria worked with Manhattan Management, LLC and Berk and Berk Management, LLC where she held the position of Senior Property Manager. Led by Maria, the team worked around the clock to build authentic relationships with clients and deliver the best service possible.
EXPERIENCE:
2010-2022 – Senior Commercial & Residential Property Manager – Berk and Berk Management, Cherry Hill, NJ.
2006 2006-2010 – Junior Property Manager – Manhattan Management, LLC
2004 2004-2006 – Cherry Tree Corporate Center, Cherry Hill, NJ – Commercial/Industrial Property Management Administrator
2002-2004 – Hunters Glen Apartments, Delran, NJ – Leasing Consultant (1,195 apartments)
AWARDS & AFFILIATIONS:
CPM candidate and holds the position of Vice President in the Southern New Jersey Chapter of IREM 2021 CPM of the year
IREM President's Awards in recognition of an outstanding long-term commitment to service and dedication
Member of BOMA and an integral part of the team recognized by BOMA with the TOBY Award
Member of IREM – Institute of Real Estate Management
Co-chair to raise funds for the Juvenile Diabetes Foundation by chairing a casino Night that raised $25,000
CONTACT DETAILS:
P 856-857-6300
D 856-857-6339
F 856-283-3950
M 856-745-8017