Kevin Coleman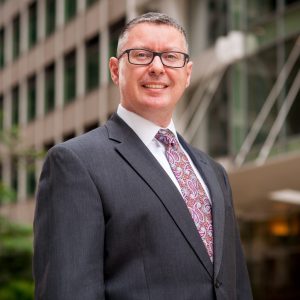 Education
1992 – 1996 Notre Dame High School, Lawrenceville, NJ
1996 – 2000 Muhlenberg College, Allentown, PA, BA Philosophy and Political Science
Professional Background
January 2019 – Executive Vice President and Chief Sales Officer
Kevin joined Wolf Commercial Real Estate in January of 2019. Kevin's role includes sales management and guiding the sales team to reach and exceed their goals. In addition to managing the sales team, Kevin will play an active part in the recruitment of all new team members. As all members of the Wolf Commercial Real Estate team, Kevin's day to day responsibilities also include ongoing business development and lead generation efforts. This will be in concert with both sales team and marketing team members. Kevin brings a diverse background and boundless energy in support of the long-term mission of Wolf Commercial Real Estate.
January 2017 – September 2018 Transwestern
Kevin served as a Vice President of Advisory Services with Transwestern. During this time, Kevin had the opportunity to work on behalf of office and industrial occupiers, investors and developers. Working along with a team from Transwestern, Kevin was most recently instrumental in helping two industrial developers to secure a contract to purchase 30 plus acres of land zoned for industrial development. The JV development team has plans to construct a 340,000 SF Class A, state of the art distribution facility.
January 2010 – December 2016 Colliers International
From 2010, thru 2016, Kevin served as Director with Colliers International, working out of the Princeton, NJ office. In 2012, Kevin played an active role in helping to grow the Princeton office with the addition of a team of three brokers and one administrative team member. During his years at Colliers, Kevin has represented national, regional and local companies with office, industrial, and healthcare requirements. A representative sampling of recent transactions is as follows:
2,000/SF Medical Office, on behalf of St. Barnabas Healthcare System, now RWJ Barnabas
25,000/SF office renewal, Alphion Corporation
5,000/SF Office lease, Perigen
5,000/SF Office sublease, Perigen
9,200/SF office Headquarters relocation, Ripen eCommerce
7,000/SF office sublet WIRB Copernicus Group
20,000/SF office expansion WIRB Copernicus Group
20,000/SF Flex space relocation, on behalf of Sears
10,000/SF Flex space relocation, on behalf of Builder Services
45,000/SF office West Coast Headquarters Relocation, WIRB Copernicus Group
42,000/SF Flex building sale, Ewing, NJ
40,000/SF Office building sale, Jamesburg, NJ
165,000/SF Manufacturing building sale, Hamilton, NJ
Affiliations
NJ Real Estate Broker's License
Knights of Columbus Council #7333, Allentown, NJ
St. John the Baptist Church Athletic Club, Former Director
Notre Dame High School Advancement Committee, Member
Carnegie Business Collaborative, Co-Founder and Board Member
CONTACT DETAILS
P (856) 857-6300
D (856) 857-6339
F (856) 283-3950
M (609) 933-0680
kevin.coleman@wolfcre.com