Joe Nassib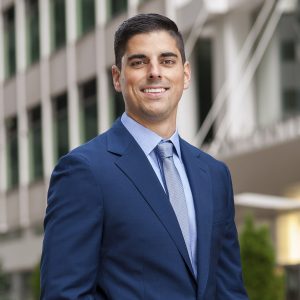 Education
BS in Information Management & Technology, Syracuse University
Professional Accomplishments
Joe Nassib is the newest sales associate at WCRE. He will help WCRE continue to build successful relationships in the Pennsylvania markets, with a primary focus on Philadelphia and the surrounding suburbs. He will specialize in sales and leasing, tenant and landlord representation, investment sales, and multi-family dwellings.
Before embarking upon a real estate career, Joe spent nearly three years as a commercial construction project manager at J.G. Nascon, Inc. In this position, Joe managed many projects from start to finish. His clients included local and national retail tenants, landlords, community and neighborhood development groups, investors, and startup companies.
In addition to his work in construction management, Joe's approach to real estate is informed by his experience as a four-year member of the Syracuse University football team. He began as a walk-on and earned a scholarship through his relentless commitment and hard work. He appeared in more than 40 games for the Orangemen.
Experience
12/14 – 8/17
Project Manager for J.G. Nascon, Inc.
o Estimated and coordinated many commercial and industrial projects from start to finish
o Set and created budgets for construction projects ranging from $25,000 – $1,000,000
o Established and maintained relationships with various developers and general contractors throughout Greater Philadelphia
Affiliations
The Haverford School – head defensive backfield coach and special teams coordinator
CONTACT DETAILS
D 215 799 6142
P 856 857 6300
F 856 283 3950