Gail Marias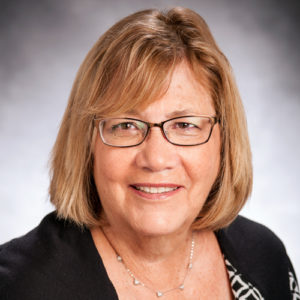 BIO
Gail Marias has many years of experience in Commercial Real Estate, having worked with several specialized boutique companies in the Philadelphia area. At WCRE she applies her years of experience and industry knowledge while supporting her dynamic colleagues. Gail is a team player, always ready to help the team achieve their goals and pushes hard from behind the scenes to get the job done.
AREAS OF EXPERTISE
Gail has more than 30 years of professional and managerial experience in the Commercial Real Estate field.
AFFILIATIONS & AWARDS
Susan G. Koman Team Volunteer
Employee of the Year – SSH Real Estate
PROFESSIONAL ACCOMPLISHMENTS
November 2013 – Present
WOLF COMMERCIAL REAL ESTATE
Executive Administrator/Office Manager
Joined WCRE as Executive Administrator/Office Manager. Gail is responsible for daily administrative functions for Principal and Brokers including licensing and special projects. Also, acts as company/client liaison.
December 2010 – November 2013
COLLIERS INTERNATIONAL
Executive Assistant/Office Manager
Carried out daily administrative functions for 7 Brokers and 1 Property Manager. Was MCA Coordinator for Philadelphia office and all branch offices.
September 1999 – December 2010
SELIGSOHN SOENS HESS (SSH REAL ESTATE)
Office Manager/Executive Assistant to Principals
Responsible for daily administrative functions for office and Principals. Planned meetings, arranged travel requirements, developed monthly reports. Office Administrator for CoStar and TCS Worldwide affiliation. Created budgets, interacted with vendors and arranged and coordinated broker/building owner events.
December 1993 – September 1999
ALBERT M. GREENFIELD & COMPANY
Executive Assistant
Supported Executive Vice President. Various duties included coordination of presentation materials, proposals, RFP's.
December 1987 – December 1993
HELMSLEY-GREENFIELD
Office Manager/Executive Assistant to Vice President
Managed administration and operations of office. Coordinated start-up of new office operations. Negotiated contracts with vendors, prepared and tracked budget, hired office assistants, set-up convention programs and made travel arrangements.
CONTACT DETAILS
P 856 857 6300
D 856 857 6303
F 856 283 3950